Winter Skin Care Tips & Tricks
With cool weather fast approaching, much has already probably changed in your day to day routine. You've switched out your wardrobe and color palettes and have probably even seen your first flakes of snow in the air, and quicky you may find that your skin care regimen is ready to change as well.
Every season has its problem areas, and with cold weather comes dry skin. Your face and hands, especially, may need some additional help. The questions have already started! How can I protect my skin in winter? What oil is best for skin in winter? Say "no" to months of winter skin problems, and avail yourself of any of the following winter skin care tips, featuring natural, soothing winter skin care products from Palmer's. 
How to Take Care of Dry Skin in Winter
There are a million environmental changes we don't even think about when winter sets in, and that's what makes winter skin care so important. Making a few simple changes to your daily routine can make a world of difference for dry winter skin.
Understand that the air in your home is much drier during the winter. If you're running heat and not a humidifier, then the air in your home is probably drier than you realize.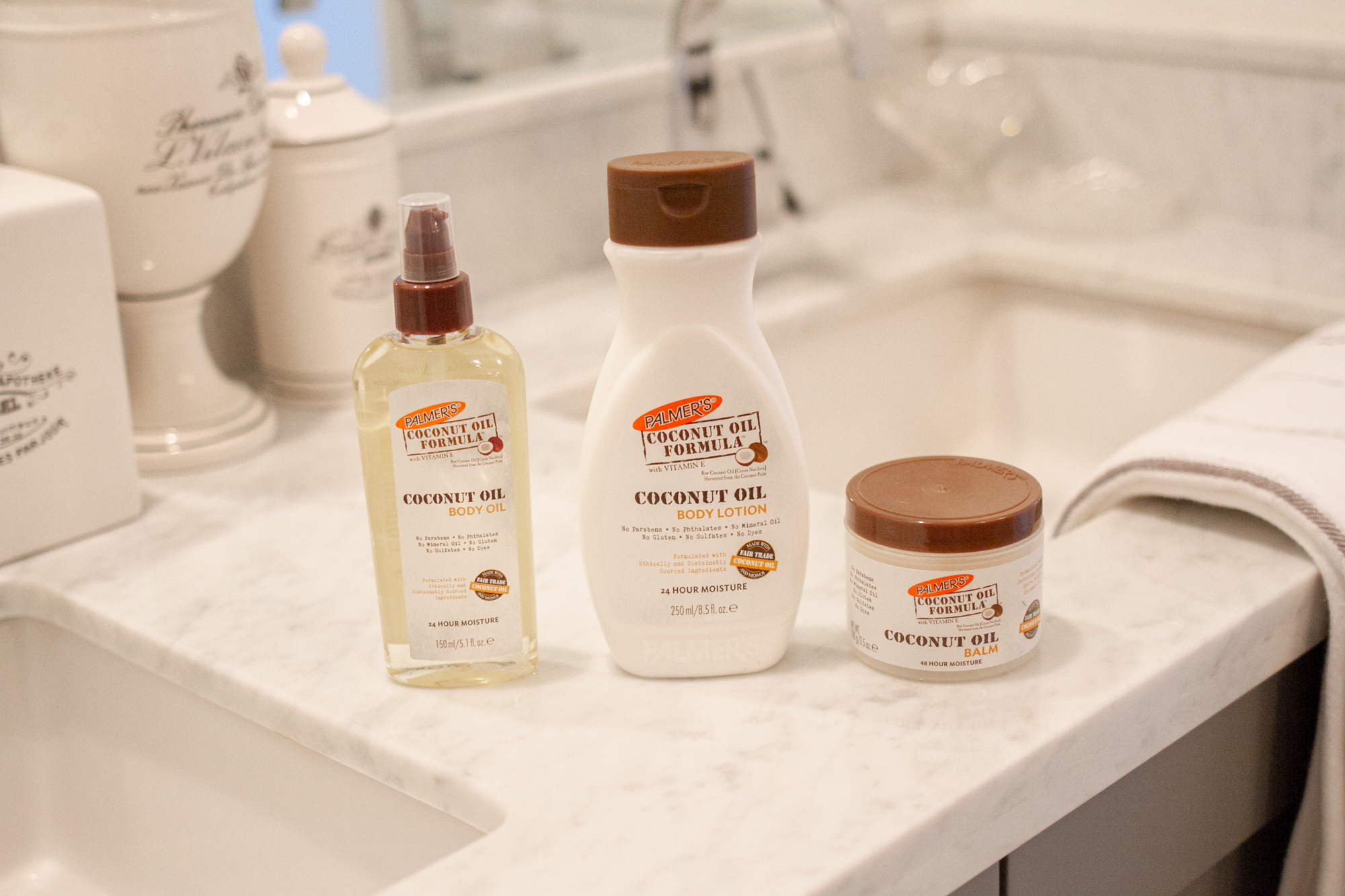 Hydrate yourself by drinking extra water, running a humidifier if you can, and moisturizing your skin with products like Palmer's deeply nourishing Coconut Oil Formula Body Lotion and Body Oil.
Change up your skin care regimen to cream-based products, and avoid toners and astringents that can be harsh on your already sensitive skin. Your focus should be on making sure your skin's natural oils are preserved and producing normally, and products like Palmer's Raw Shea Body Lotion that use natural ingredients and no parabens or sulfates are a good first step in that direction.
Take shorter, cooler showers. A simple change for dry skin care in winter. While that steamy shower after being out in cold air can feel good, using lukewarm-to-warm water (rather than hot water) when showering or washing your hands and face is gentle on your skin and just as effective at killing germs.
Wear sunscreen, even in the winter! UV rays continue to shine even when it's cold outside, and if there's snow on the ground, the sun's rays will reflect. A little SPF 15, or higher, can go a long way in your winter skin care routine. 
Deep Moisturizing Products for
Winter Skin Care
Sometimes, you're past the point of prevention and need some deep healing. No set of winter skin care tips would be complete without an overview of the types of products you can add to your skin care regimen that work has hard as you do.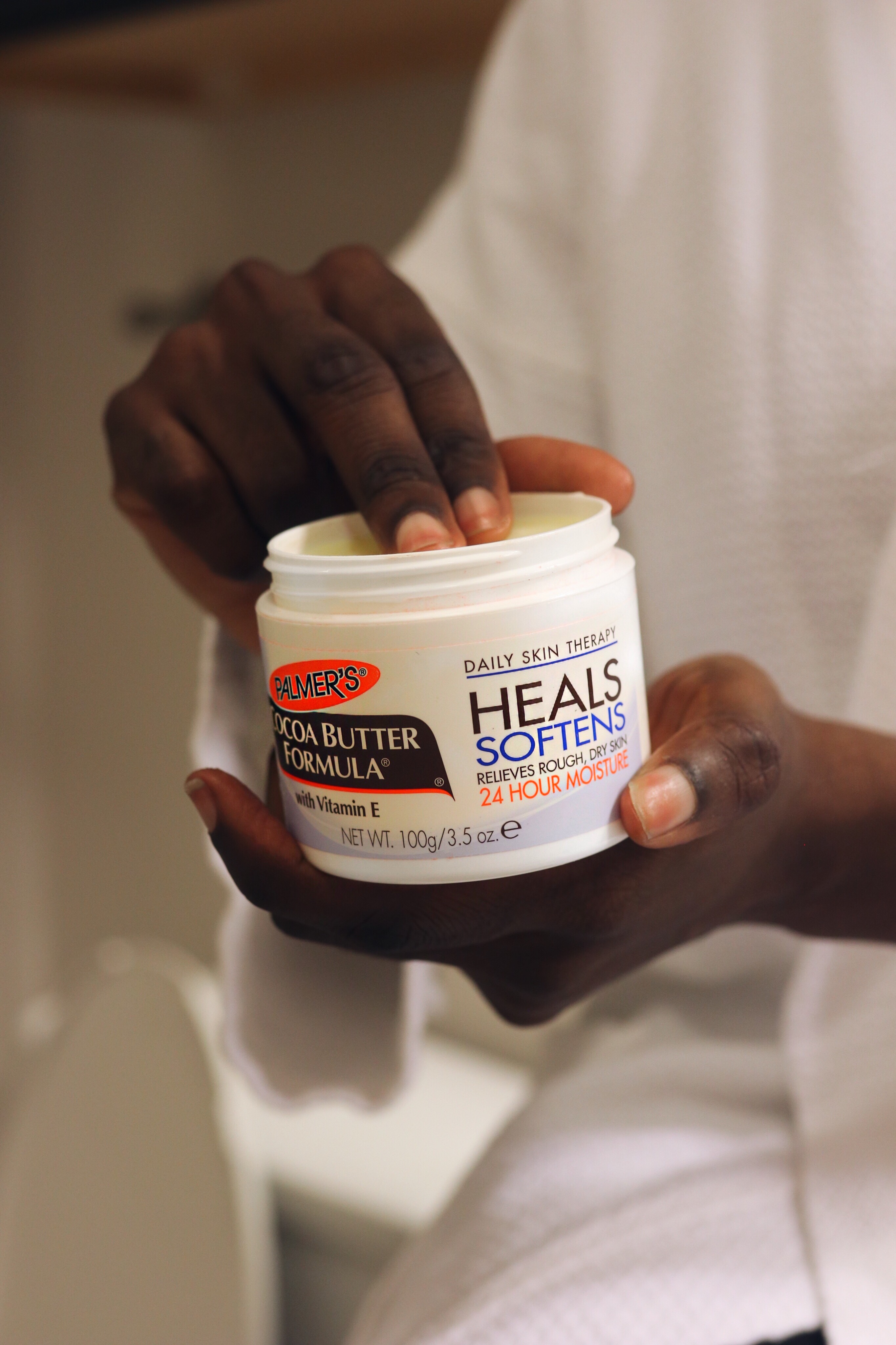 Cocoa Butter. Hydrating treatments like Palmer's Original Solid Jar offer a heavy-duty skin-softening option for many skin types, from normal skin to the eczema-prone. Add an overnight treatment to your winter skin care routine to wake up to softer skin even when the weather outside is frightful.
Pack Balm for Travel. Hopping on a plane to travel for the holidays? Don't skimp on your winter skin care, but be prepared. Consider Palmer's Coconut Oil Balm, proven effective for 48-hour moisturization treatments, and it won't melt all over your suitcase when you pack it away. 
Concentrated Cream for Winter Sun or High Winds. Headed on a vacation this winter? Keep loving your skin and maintain your winter skin care regimen. 24-hour moisture treatments like Palmer's Cocoa Butter Concentrated Cream are good for applying to hands, elbows, and knees after time in the sun or exposing yourself to biting blustery weather. 
Layer on an oil. Another option that Palmer's offers is their Skin Therapy Oil with pure cocoa butter and argan oil for a treatment that tackles your winter skin problems, as well as the appearance of scars, stretch marks, and uneven skin tone. It also smells amazing! For extra dry winter skin, try layering your oil under your favorite lotion to lock in the moisture.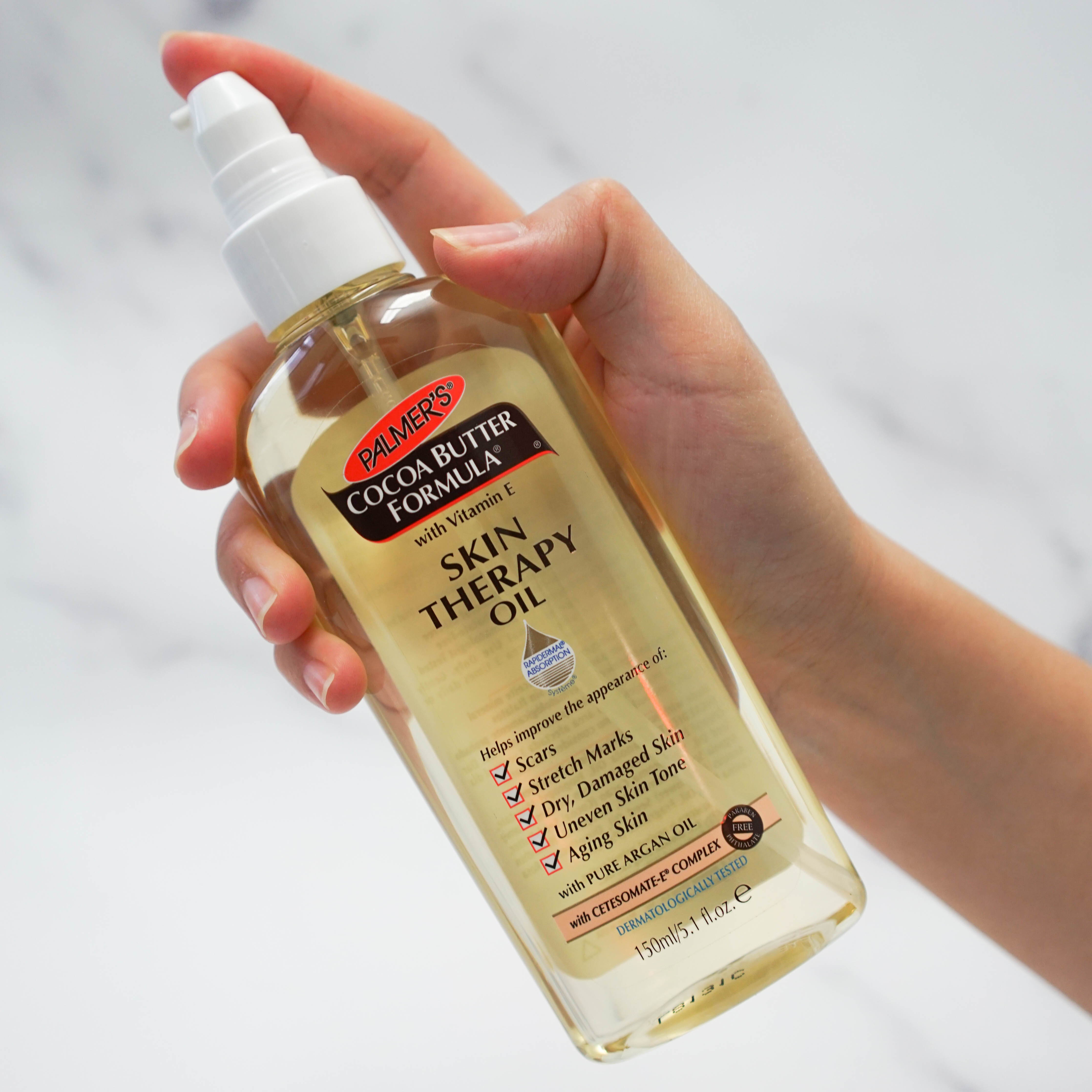 Whatever your skin type, for mild irritation to a full-blown winter skin care emergency, a few simple shifts to your routine and natural, hydrating products like the above offerings can keep you feeling soft and soothed throughout the season. Browse Palmer's wide range of skin care products to help you take care of dry skin in winter.
Products link
---