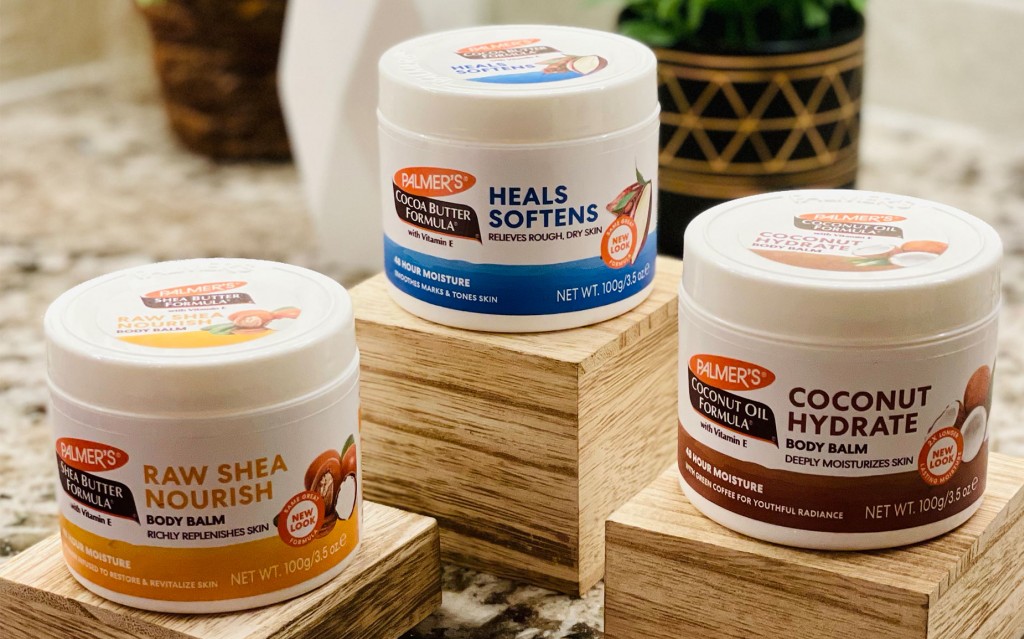 Switching to a Winter Skincare Routine
When it's warm outside, summer skincare favorites such as lightweight lotions and body mists are preferred, however once there's a chill in the air, your skin needs a winter dry skin remedy that's part of an overall winter skincare routine to nourish, treat, and moisturize red, dry skin in winter.
Customize your winter skin care routine for dry skin to opt for rich, nourishing ingredients and formats that will protect your skin from becoming rough, irritated, or itchy.
Why do you need different skincare in the winter? Colder temperatures, low humidity and dry, windy air can deplete skin of its protective moisture barrier.  This is why it is so important to choose the right winter moisturizer for dry skin as your best defense against the winter effect on skin. to keep skin looking healthy and radiant all season long. Read on to discover how to pick the best body moisturizer for dry skin in winter that will work for you.
Choosing Cocoa Butter for Winter Skin Care
As the changing climate also means changes in your skin, its important to select the right ingredients for dry skin care in winter. Incorporating rich, skin-friendly moisturizers such as Cocoa Butter into your winter skincare routinecan help keep skin smooth and radiant. Cocoa Butter is a natural ingredient that locks in moisture and can help care for even some of the most hard-hitting skin care problems such as flaking, roughness and irritation.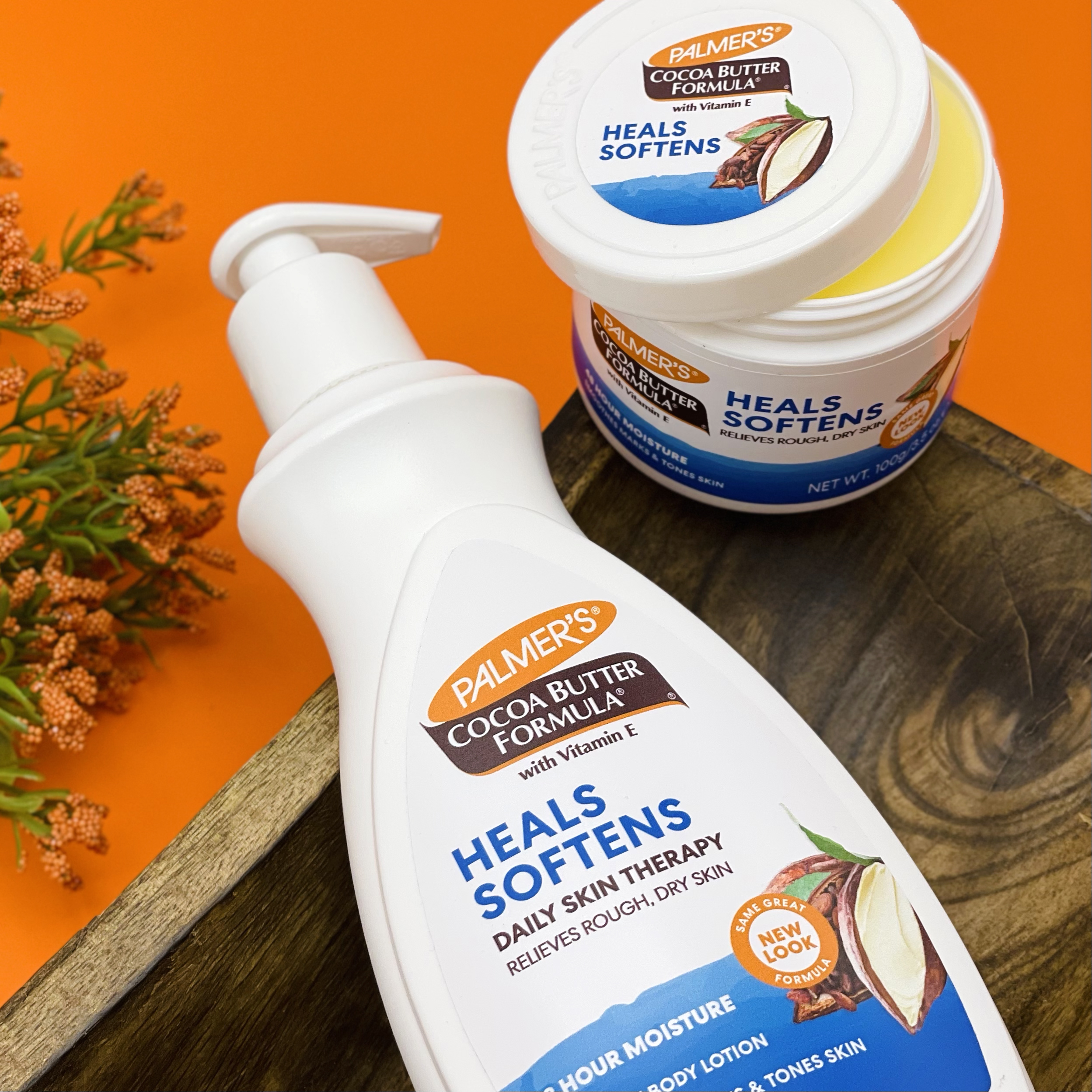 Some to add to your winter skincare routine include Palmer's Cocoa Butter Formula Original Solid Jar, an intensive concentrated balm, that combines pure Cocoa Butter and Vitamin E to heal and soften rough, cracked winter skin. Clinically tested to provide 48 hours of moisture, this concentrated formula is perfect for extra dry areas such as elbows, hands, cuticles and feet which can get particularly rough in the winter. Recommended by dermatologists and suitable for eczema-prone skin, Palmer's Cocoa Butter Original Solid Jar is your go-to for red dry winter skincare. Before reaching for those winter mittens, make sure to apply Palmer's Cocoa Butter Hand Cream to lock in moisture and keep hands soft and smooth.
When to Use Coconut Oil for Your Winter Skincare Routine
Don't let the tropical scent fool you, Coconut Oil is one of the best ingredients for dry skin treatment in winter.  Loaded with natural lipids coconut oil winter skin carecan help prevent skin dehydration and keep skin looking healthy and radiant. Trying incorporating Palmer's coconut oil  products into your winter skincare routine to deeply hydrate dry, thirsty skin on the coldest days.
One essential for dry skin care in winter is Palmer's Coconut Oil Formula Coconut Oil Balm, which combines Certified Organic Extra Virgin Coconut Oil with Green Coffee Extract in a super hydrating, skin-loving concentrate to revitalize rough skin such as elbows, heels and cuticles.  For the ultimate winter skin beauty hack, try layering this hydrating balm with Palmer's Coconut Oil Formula powerhouse products: coconut body oil and coconut body lotion.   Starting with the Body Oil first, followed by the Body Lotion and then the Balm. This Coconut Oil winter skincare routine will keep your skin glowing with a youthful radiance right into Spring.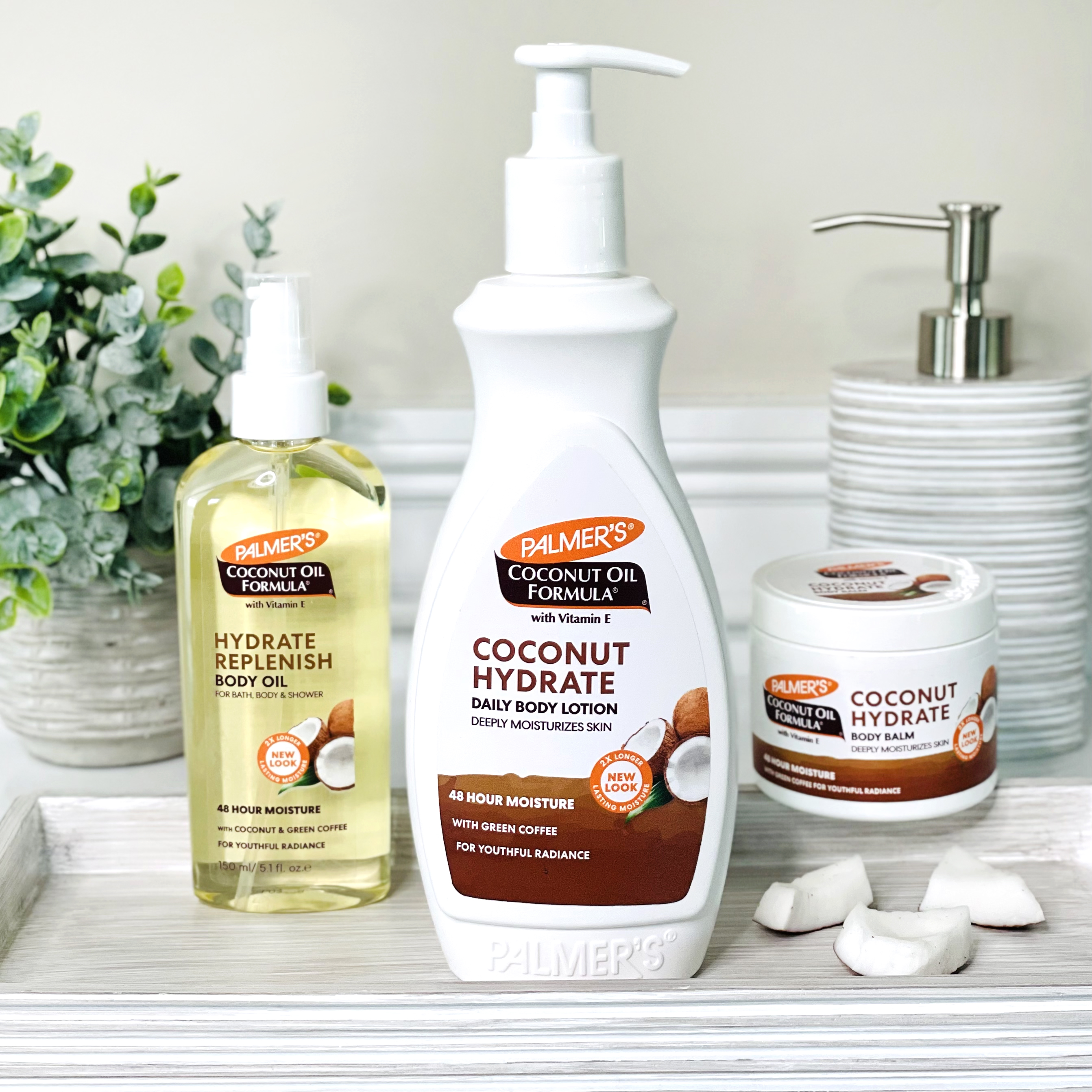 What makes Coconut Oil a winter skin care routine all-star ingredient? High quality coconut oil, such as organic extra virgin coconut oil is loaded with antioxidants and lipids to help protect against free radical damage and skin dehydration to keep skin looking healthy, radiant, and youthful. Coconut Oil is one of the best body moisturizers for dry skin in winter because it helps create a natural breathable barrier to skin to protect against moisture loss no matter the weather outside. Palmer's Coconut Oil Formula collection uses the finest quality coconut oil and is free from harsh chemicals, parabens, phthalates or dyes, making it the perfect choice for a clean, effective winter skincare routine.
Why Select Shea Butter for Winter Skin Care?
When crafting the perfect winter skincare routine for dry skin care treatment in winter, Shea Butter should be at the top of your list. Deeply nourishing, shea butter for winter skin care products like Palmer's Raw Shea solid shea butter body balm and creamy shea butter lotion drench dry skin with concentrated shea butter that melts into your skin to moisturize dryness or irritation to reveal softer, smoother skin.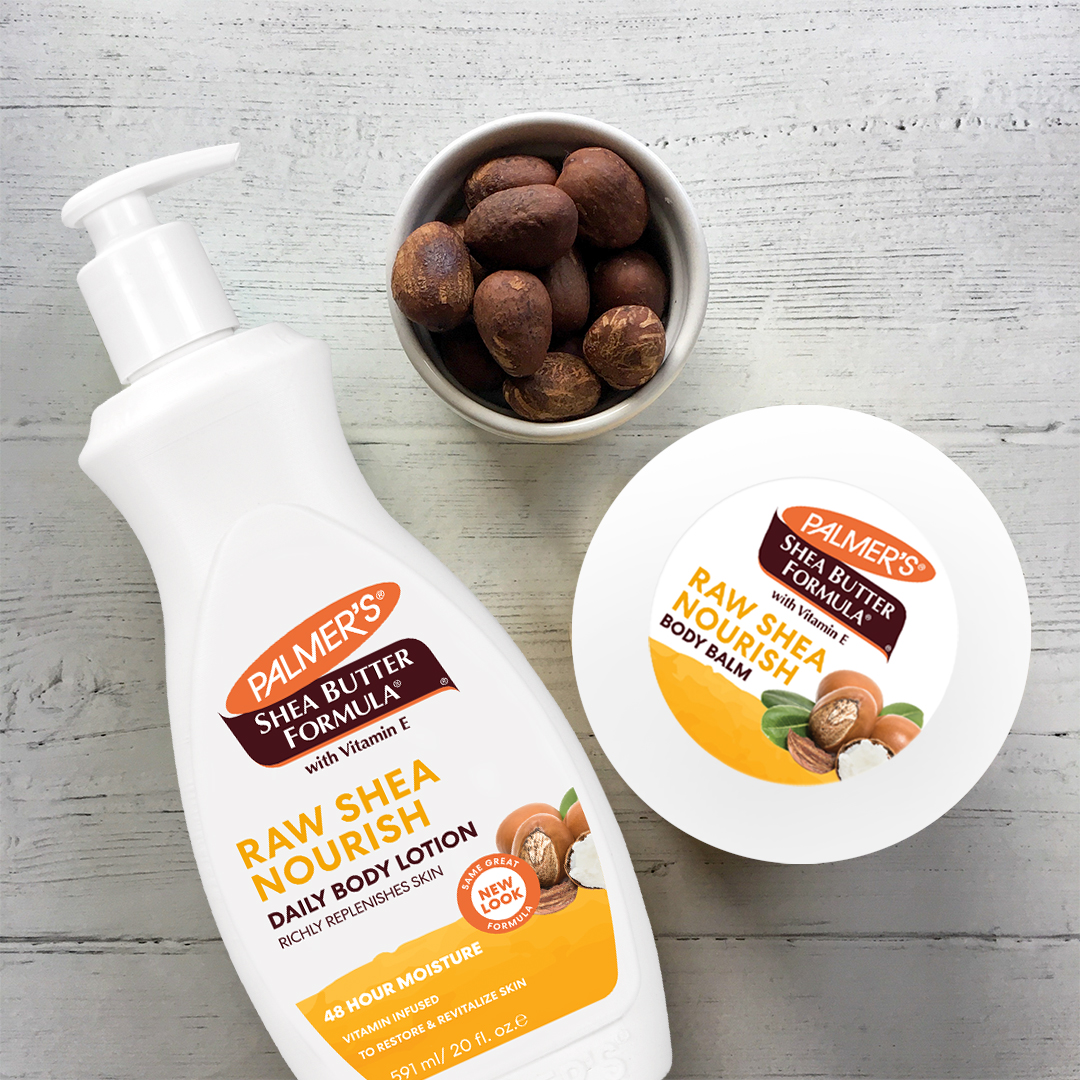 Perfect for sensitive skin, shea butter is an integral part of your winter skincare arsenal to ensure your skin stays soothed and soft all season.
Winter Facial Ideas
Now that your body is taken care of, how about a treat in your winter skincare routine for your delicate facial skin? Soothe your face with some winter facial ideas featuring some dermatologist-approved products to help ease the winter effect on skin.
Remove dry patches with an exfoliating facial scrub, whether it is Cocoa Butter or Coconut Sugar, Palmer's has one that will perfectly fit into your winter skincare routine. A good moisturizer is key to keeping your face hydrated and happy through the cold winter months. Try the Cocoa Butter Formula Perfecting Day Cream for moisture and sun protection during the day and the Moisture Rich Night Cream to deeply moisturize and restore skin overnight. Prefer Coconut Oil? The Coconut Water Facial Moisturizer blends coconut water, hyaluronic acid and papaya enzymes to drench your skin in moisture making it the perfect dry skin treatment in winter for your face.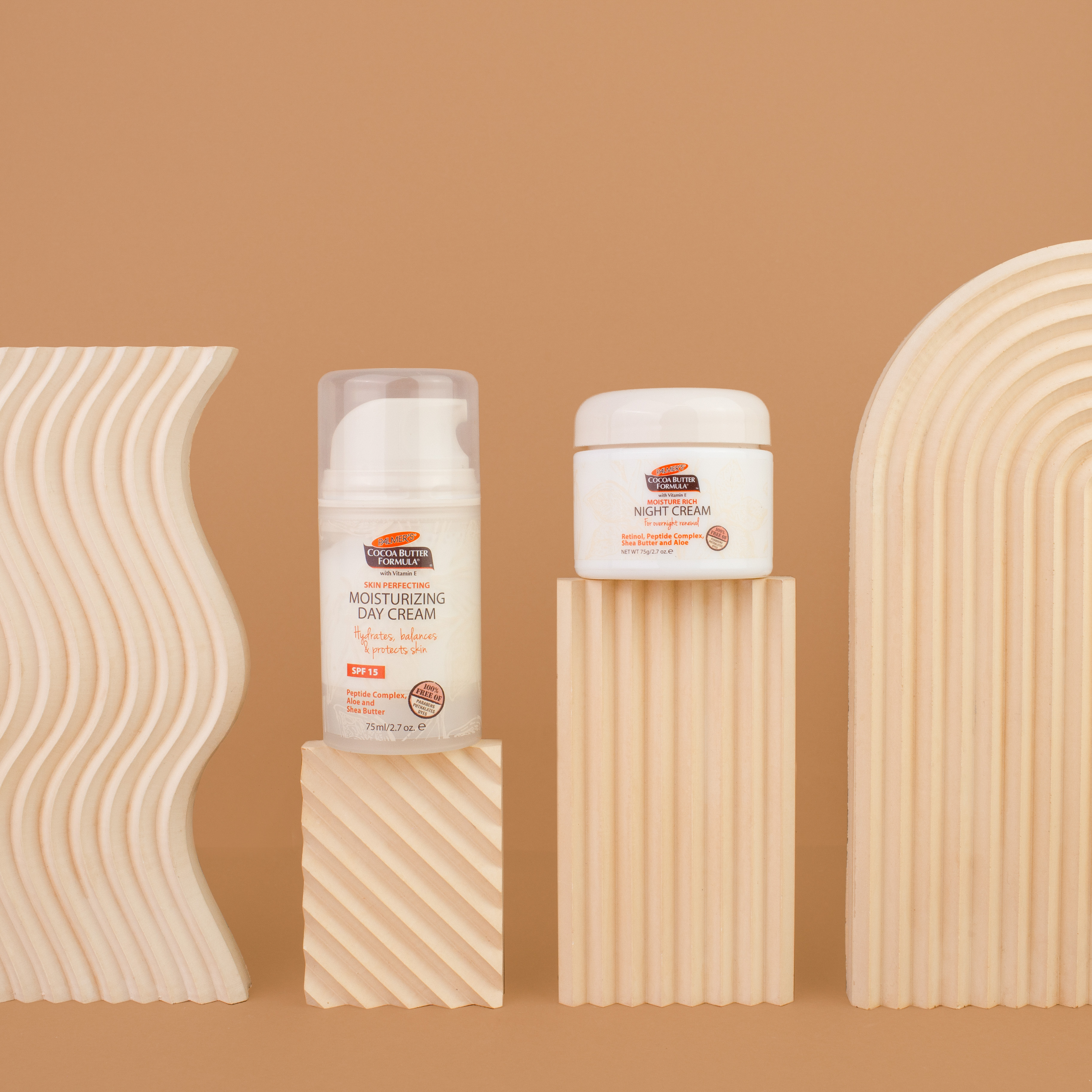 Switching to a winter skincare routine is a natural part of the seasons changing, so when it's time to grab a sweater, check out Palmer's Skin Care collections for the perfect winter skincare routine for you!
Products link
---