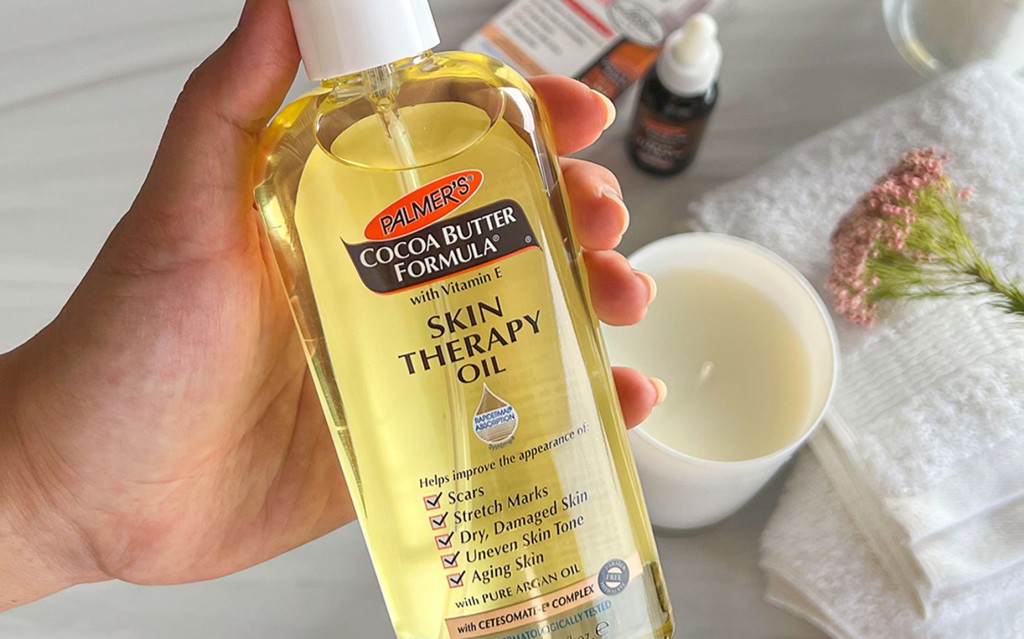 The Best Treatment for Damaged Skin
Skin is the largest organ of your body. Its appearance is affected by multiple factors throughout your life, including sun damage, age, scars, stretch marks, and other conditions that can cause redness, dryness, or skin damage.
Looking for a damaged skin treatment that isn't made up of harsh chemicals that can cause skin reactions? Using natural treatments and remedies offers a bevy of beautiful benefits, including helping to improve the appearance of spots, wrinkles, sun damage, and scars and skin's overall texture and tone.
The best treatment for damaged skin contains skin-loving ingredients that provide noticeable results.
Vitamin E Oil for Damaged Skin
You've probably heard about how great Vitamin E oil is. It's perfect for many uses such as creating a more youthful appearance and naturally fading spots and scars. Vitamin E oil is widely known for its top-notch properties when it comes to damaged face skin treatment.
Using Vitamin E oil for damaged skin means that you can rest easy knowing it's ideal for sensitive skin - Vitamin E oil is actually used for reducing skin inflammation. This makes Vitamin E oil one of the best treatments for damaged skin that's also hypoallergenic, non-comedogenic, and non-irritating.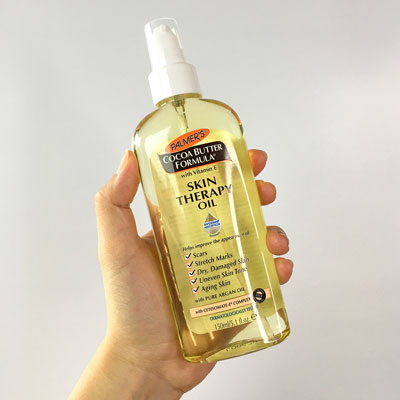 Vitamin E becomes a powerful antidote against dryness, scars, and marks when used in combination with other natural ingredients such as cocoa butter. You can use Vitamin E every day, multiple times a day, and see results within months.
Added perks of using Vitamin E oil include super-soft skin, a balanced skin tone, a more youthful appearance and glowing, smooth, supple skin that's hydrated and moisturized.
Does Argan Oil Help Damaged Skin?
We know a lot about Vitamin E oil and how to use it, but what about argan oil? This lightweight, lush oil is a skin superstar, especially for dry skin damage treatments. In fact, using argan oil for dry and damaged skin is a natural and healthy way to help improve damaged skin successfully and safely.
So, what makes argan oil one of the best treatments for damaged skin? Argan oil naturally includes several skin-friendly components, including Vitamin E and omega fatty acids. These work to not only soften and moisturize skin but also help improve the appearance of sun damage, spots, wrinkles, and scars while treating damaged and dry skin.
So, does argan oil help damaged skin? Using argan oil can help improve your skin by addressing dark spots, smoothing texture and hydrating the skin.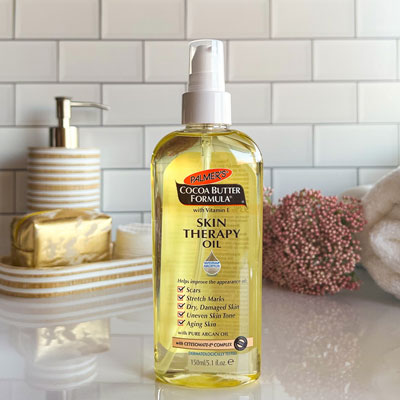 You can use argan oil as a damaged skin treatment no matter what type of skin you have. Get clued into the magic of argan oil and enjoy a real-life glow-up!
Best Treatment for Damaged Skin
Now that you've gotten a glimpse into some of the best natural remedies for damaged skin treatment, what are some of the best treatments for damaged skin?
Palmer's Skin Therapy Oil blends Vitamin E and Argan Oil with the naturally nourishing Cocoa Butter and other pure oils to create an effective treatment for damaged skin. This mineral oil free oil helps improve the appearance of skin imperfections like scars, stretch marks and aging skin.
Lightweight and non-comedogenic, this non-greasy, skin perfecting oil is an ideal damaged skin treatment for both face and body and can be used multiple times a day without the worry of clogging pores.
Prefer a different scent? Try the Skin Therapy Oil Rosehip! All the same benefits of the original Skin Therapy Oil with a light floral fragrance!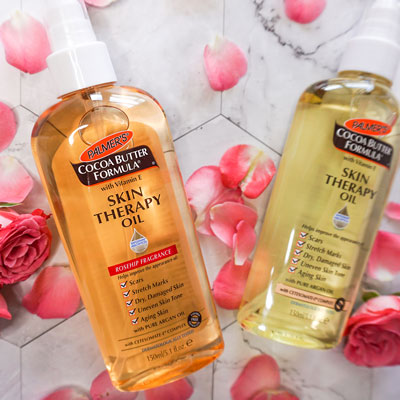 You don't need to spend thousands of dollars to find the best treatment for damaged skin. Natural ingredients drench dry, thirsty skin in moisture, helping to improve the appearance of damage and preventing further dryness from occurring.
The only side effect? Glowing, youthful, soft, touch-me skin! What are you waiting for? Check out Palmer's entire Skin Therapy Oil collection today.
---