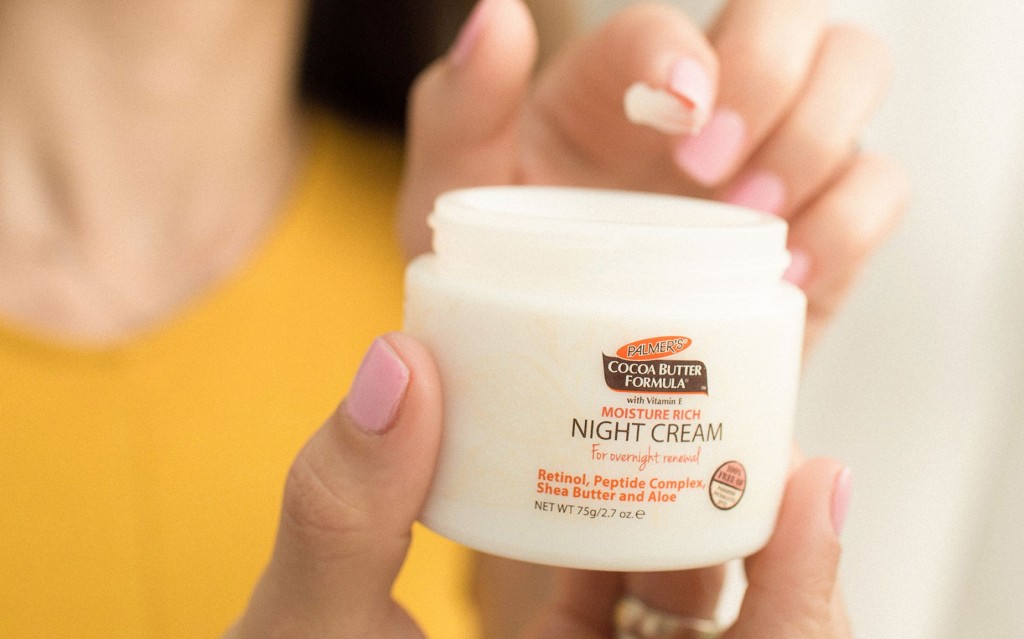 The Best Nighttime Skincare Routine
Having healthy skin isn't just about a daytime skin care routine. Revive, renew, and nourish your skin overnight with a nighttime skin care routine that's tailored to your specific needs so your skin can reap the benefits of natural, hydrating ingredients like cocoa butter and coconut oil.
Not sure about what your night skin care routine steps should be? Read on to discover more about putting together the perfect night routine for skin care for maximum benefits.
The Best Nighttime Skin Care Routine: Cleansing
After a long day, start your evening skincare routine with a gentle cleanser to wash away the oil, sweat, makeup, and dirt to combat clogged pores and revitalize skin. This is the most important part of any good night beauty routine, and if you're curious about a nighttime skin care routine order, this is the first step.
The best night routine for face cleansing starts with a mild cleanser. Do you have issues with different-colored spots, redness, hyperpigmentation, or uneven skin tone? Reach for the Dark Spot Correcting Cleanser. Our Skin Success Anti-Dark Spot Collection offers nighttime skin care tone correction that helps balance complexions and is a must in your nighttime skin care routine if tone correction is one of your goals.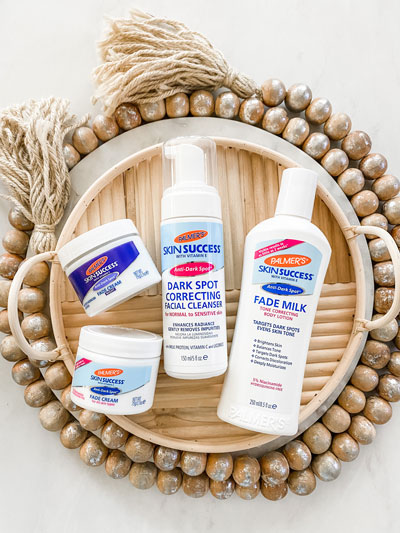 Concerned about fine lines and wrinkles? Tailor your night beauty routine to your anti-aging worries. Rich, luxurious Cocoa Butter Cream Cleanser removes makeup without stripping the skin of necessary oils. This cleanser is perfect for sensitive skin and helps your skin maintain its natural moisture balance, making it an essential part of your night routine for skin care.
Perfect for every skin type, Skin Therapy Cleansing Oil dives deep into your skin to remove impurities without clogging pores. Creamy cocoa butter works to help alleviate signs of aging while keeping skin fresh, soft, and radiant — it's a staple of the best nighttime skin care routine.
Prefer a cleansing balm? Try incorporating the Coconut Monoi Cleansing Balm into your nighttime skin care routine. This oil-based solid balm emulsifies with water to gently and effectively remove makeup (even stubborn longwear makeup!), dirt and impurities. One use will make it an essential in your night beauty routine!
The Best Nighttime Skin Care Routine: Moisturizing
Want to wake up looking rested and glowing? The Night Renewal Cream is infused with Retinol and Vitamin E  working overnight to promote softer, younger-looking skin while you catch some zzz's. After cleansing and scrubs or oils, you'll want to finish up your night skin care routine steps with a good moisturizer to reduce fine lines and enjoy a luminous look each morning.
Why should coconut water win a spot in your evening skincare routine? The extremely hydrating formula quenches thirsty skin with the power of natural coconut water and the strength of antioxidants and enzymes to moisture even the driest complexion. Add the Coconut Water Sleeping Mask to your night beauty routine and see the results in your healthy and glowing face! Your nighttime skin care routine wouldn't be the same without it.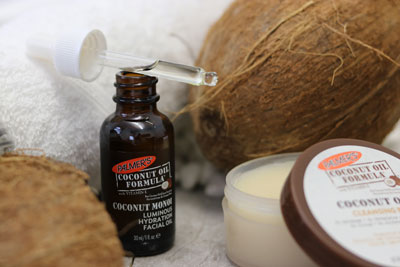 For dry, rough skin, it's time to bring out the big guns. The soothing, hydrating benefits of coconut oil come to life on Coconut Monoi Luminous Hydration Facial Oil, which is an essential step in the best nighttime skin care routine for dry, combination, and even sensitive skin. Spoil yourself during your evening skincare routine by using this luscious oil to create dewy, fresh, and young skin after your moisturizer or cream to lock in the moisture.
The Best Nighttime Skin Care Routine: Treatment
So, where do products like serums, scrubs, and oils fit into your night skin care routine steps? These products offer additional benefits to your night beauty routine to give you the complexion you dream of!
Exfoliation leaves your skin fresh and clean and prepares your face for soaking up the hydrating moisture in the last step of your evening skincare routine. Looking for a sweet scrub that buffs away dead skin to reveal a brighter you? The Coconut Sugar Facial Scrub gently polishes your skin then washes away clean. It's not harsh or abrasive, and it smells amazing.
Don't let aging skin trouble you. Turn to the anti-aging benefits of Skin Therapy Face Oil, which combines 10 pure oils with Retinol, Vitamin C and Cocoa Butter to combat fine lines and wrinkles and impart a youthful firmness to your skin. Apply after cleansing to help improve your skin's texture and appearance – a must have in the best nighttime skin care routine!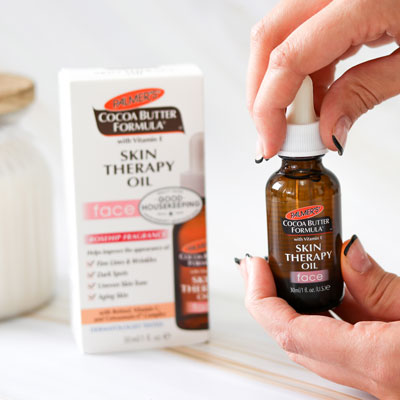 Uneven skin tones can be a cause for concern, and dark spots and hyperpigmentation can cause lost sleep. Rest peacefully when you make tone correction a priority in your night time skin care routine a priority with the Dark Spot Corrector. This formula targets hyperpigmentation and balances them out, repairing discoloration and leaving skin beautiful and bright.
When you're dealing with dark spots, diminishing them may not happen overnight, but consistency is key. Applying a fade cream before you climb into bed could be an asset to your night routine for skin care. What does a fade cream do?
A special nighttime skin care Fade Cream corrects age spots or dark spots and evens your skin tone, creating a more balanced, radiant complexion. Alleviate the signs of aging and reveal younger-looking, firmer skin in as little as a couple weeks — all while you're asleep.
Beauty sleep isn't just a phrase anymore once you wake up looking like you had the best night of sleep ever!
Check out Palmer's Face Care products to customize your own unique nighttime skin care routine with the night skin care routine steps that work for your personalized needs, and let your products do the work while you rest. Sweet dreams, gorgeous!
Products link
---