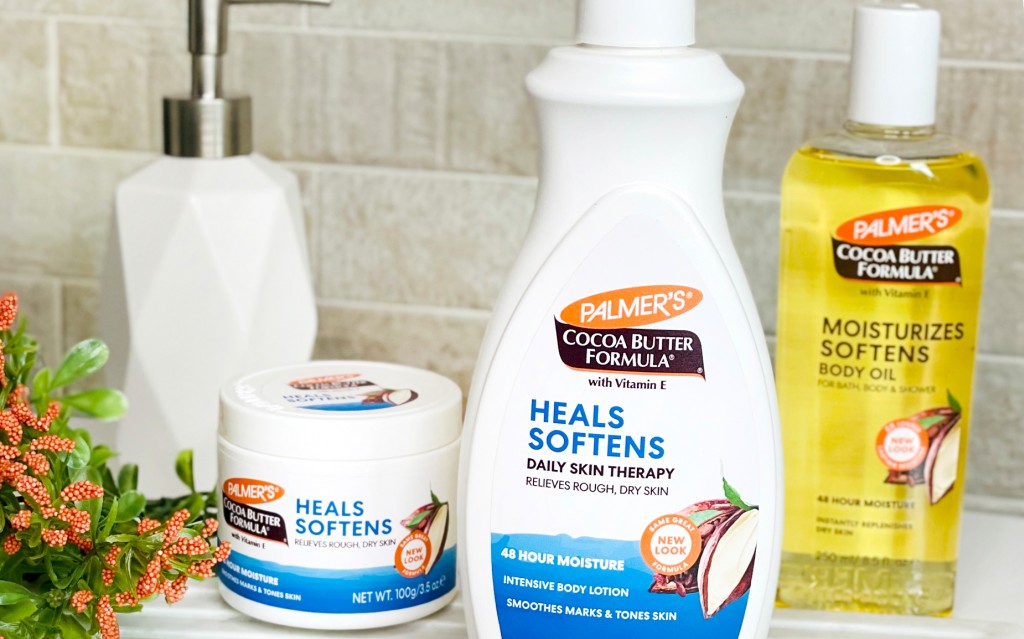 The Best Extreme Cold Weather Skin Care Products
No matter what your skin type is, winter weather can cause excessive dryness, itching, flaking, redness, chafing, chapping, and other skin conditions due to cold weather. It's a good idea to revisit your daily skin care routine when the temps start dropping to ensure you can avoid cold weather, itchy skin, and other types of skin damage from cold weather.
Why Does the Cold Wind Make My Face Dry?
Why is cold weather dry skin so prevalent when temperatures drop? Cold air, low humidity levels and dry indoor heat can zap your skin of essential moisture and make it harder for skin to retain moisture.
Therefore, cold weather skin care tips commonly reference how to keep your skin hydrated to minimize the chance of skin conditions due to cold weather. Extreme cold weather skin care focuses on moisturizing your skin with the right products to protect your skin's moisture barrier no matter how cold or windy it gets outside!
Benefits of Cocoa Butter in Cold Weather
Using cocoa butter for extremely dry skin can help avoid cold weather itchy skin. Choose extreme cold weather skin care containing cocoa butter because it's safe for all skin types and includes natural emollients that drench your skin in moisture.
This is due to the fats and oils that cocoa butter contains. A multipurpose product like Palmer's Cocoa Butter Formula Original Solid Jar helps establish a protective layer on the skin while also adding essential moisture, keeping your skin safe from the ravages of icy temperatures. Headed out to enjoy some skiing, snowboarding or ice skating? Apply the solid cocoa butter balm to exposed skin to help protect it from harsh, cold winds.
One of the best cold weather skin care tips is to get ahead of skin conditions due to cold weather - this means that prevention is key. Moisturizing every day with a rich lotion like Palmer's Daily Skin Therapy Lotion, a deeply moisturizing blend of Cocoa Butter and Vitamin E,  heals, softens and alleviates dryness and flaking during winter weather.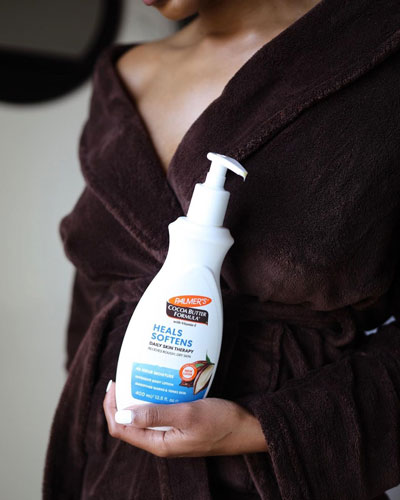 Layering your body care products like you do during your facial care regimen can be beneficial for extra dry skin types. Try applying a body oil like the Moisturizing Body Oil after your lotion for extra hydration and to lock in the moisture for 48 hours!
Extreme Cold Weather Skin Care
There are a few steps you can take when it comes to protecting your skin during winter. However, extreme cold weather skin care requires you to modify your daily routine a bit once a chill hits the air.
First, moisturize directly after you bathe or shower – and make sure not use extra hot water when showering or bathing as that can lead to more dryness. This allows your skin to soak up the hydration and create a protective seal. Not a fan of fragranced lotions? Try the fragrance free Daily Skin Therapy Lotion – it has all the amazing extreme cold weather skin care benefits of the original Daily Skin Therapy Lotion without the cocoa scent.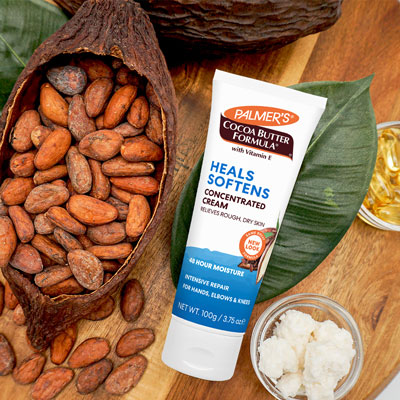 Take special care to moisturize rough areas like elbows, knees, and hands with a concentrated cocoa butter cream that adds rich, luxurious hydration to areas prone to winter dryness. We're all washing our hands more than ever these days, which makes it even more important to carry a hand cream with you so you can apply after washing your hands. Try the Cocoa Butter Hand Cream to help replenish moisture lost during hand washing.
If you end up with cold weather itchy skin or skin damage from cold weather, such as eczema, bring out the big guns with hemp oil lotion to soothe winter skin. Do you prefer body oils over lotions, but haven't found one that will soothe your cold weather itchy skin? Look no further than the Hemp Oil Calming Relief Body Oil. Blending 100% Cannabis Sativa Hemp Seed Oil and Cocoa Butter, this nourishing body oil provides 48 hours of moisture to calm, soothe and hydrate irritated skin, leaving your skin with improved texture and radiance.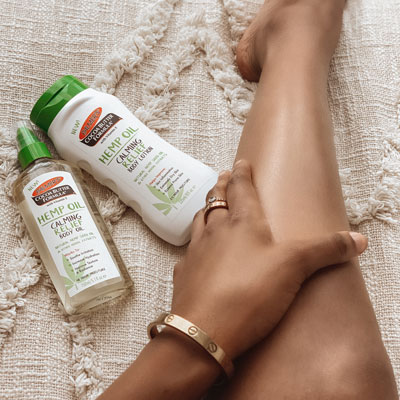 While dry skin caused by cold weather can be a nuisance, following these extreme cold weather skin care tips can help you alleviate that dry skin and let you enjoy all the wonders that winter can bring! Check out Palmer's Cocoa Butter Formula collection for your extreme cold weather skin care must-haves!
Products link
---