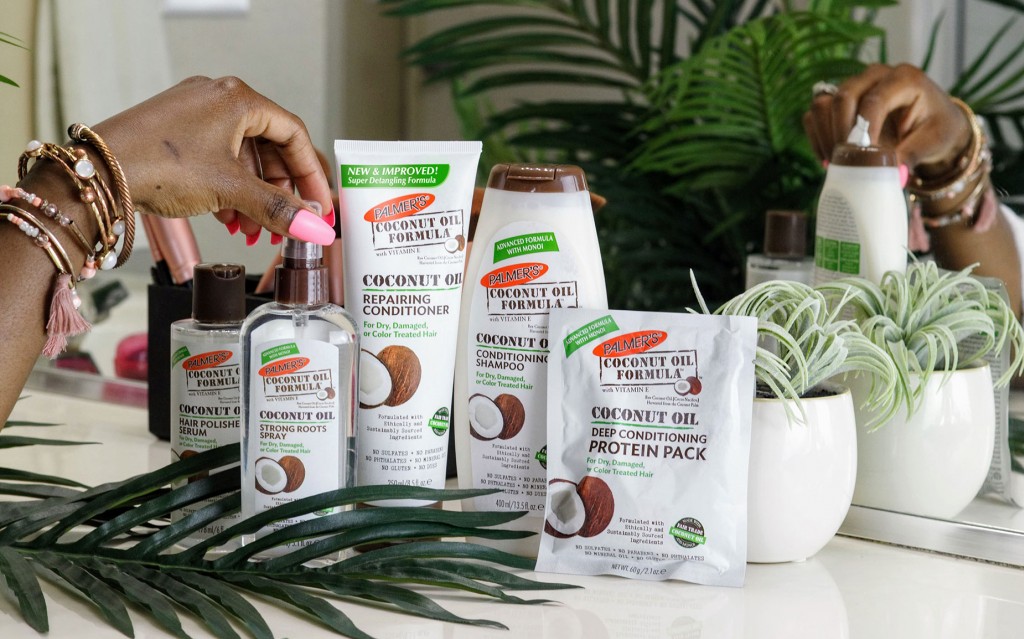 Summer Hair Care Tips to Keep Your Curls Fresh
From curls to protective styles, and everything in between, haircare tips for healthy summer hair help you look your best. Your daily hair habits can add up to a visibly better mane. Choose summer hair products that protect your hair while replenishing any lost shine or vitamins.
Read on for summer hair care tips and how to avoid bad hair habits.
Hair Care Tip #1: Oil is Your Friend
Summer hair care starts at the root. Often people use products that strip their hair of oil which then makes your scalp actually create more, Using a strengthening treatment with Coconut Oil and Protein that coats hair from root to tip can protect the hair shaft and help prevent breakage while also fortifying a dry scalp. Deeply hydrating your roots and hair helps strengthen it over time and may even stimulate healthy growth. Scalp feeling dry and itchy? A spray that stimulates your scalp with peppermint oil also soothes any itch due to dryness.
Beyond your roots, using a coconut oil gel for your hair can help tame frizz from a humid summer day. Using a serum on your hair makes it feel silky smooth and has the added benefit of a healthy shine. Ultimately from root to tip, oil is essential in keeping your summer hair in check.
Hair Care Tip #2: Masks Are Not Just for Your Face
While spending the days enjoying the warmth and sun of summer is a warm weather staple, that fun may be damaging to your hair. However, if you choose the right hair products for damaged hair, it will be minimal. Just like your skin can become dry in extreme weather, your hair goes through a similar process. Using coconut oil for dry hairhelps nourish it.
Keeping your hair conditioned is key to healthy summer hair. Using a moisture-rich, protein-packed hair mask can help add back much needed hydration to parched hair. For added treatment, cover your head with a shower cap and leave the mask on overnight.
In a time crunch, but still need a moisture boost? Try a 5-minute, 2-step mask that that locks in moisture, seals the cuticle and adds shine to your summer hair.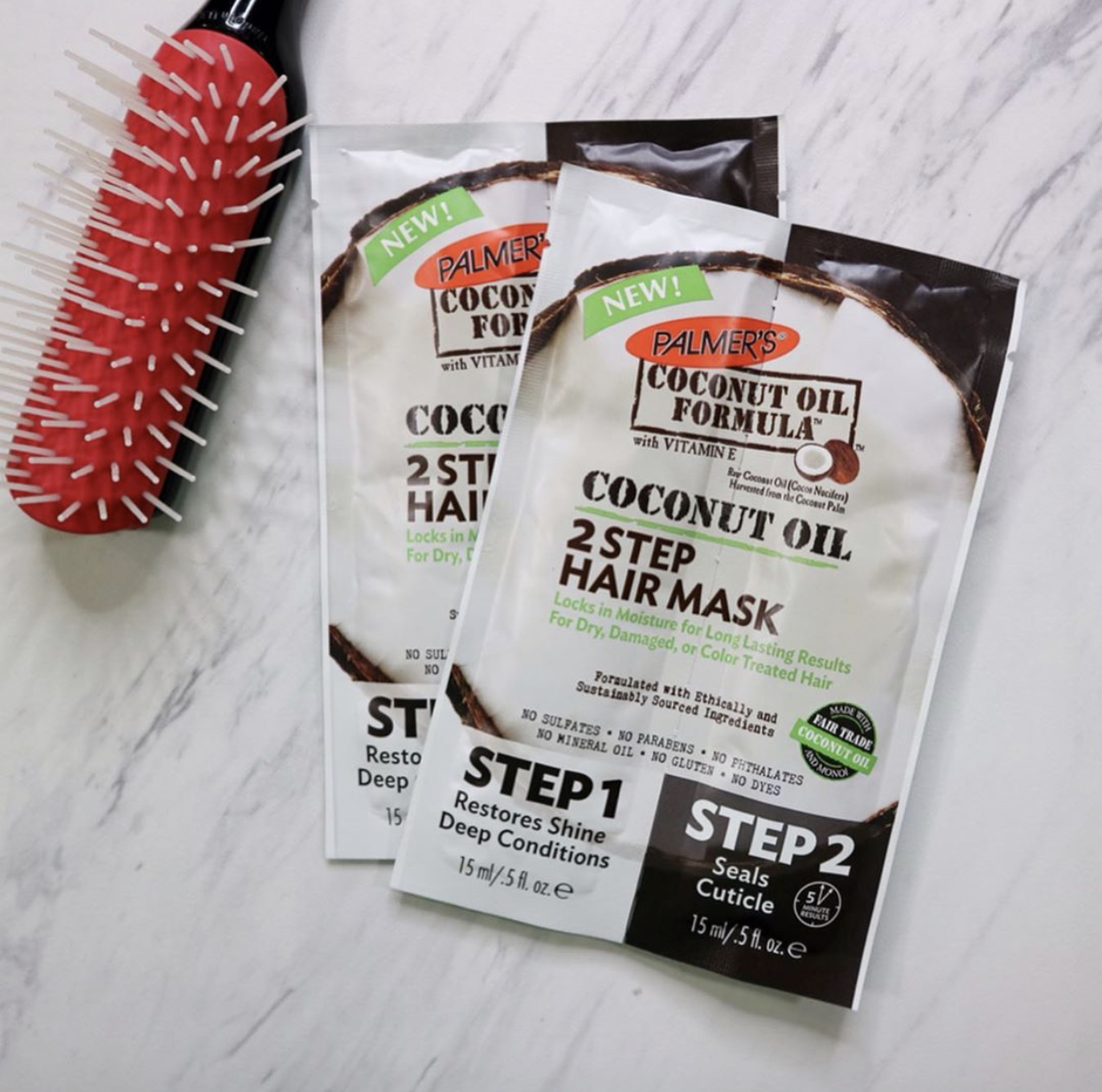 Hair Care Tip #3: Protect Your Summer Hair
Heading to the beach or pool? The sun, salt and chlorine can all damage your hair, leaving it dull and dried out. Before getting in the water, rinse hair with cool water and apply a coconut oil conditioner to strands. Not only will this moisturize your hair, but will also block the saltwater and chlorine from being absorbed. After a day in the sun and water, use a coconut oil spray conditioner for your hair to add extra moisture.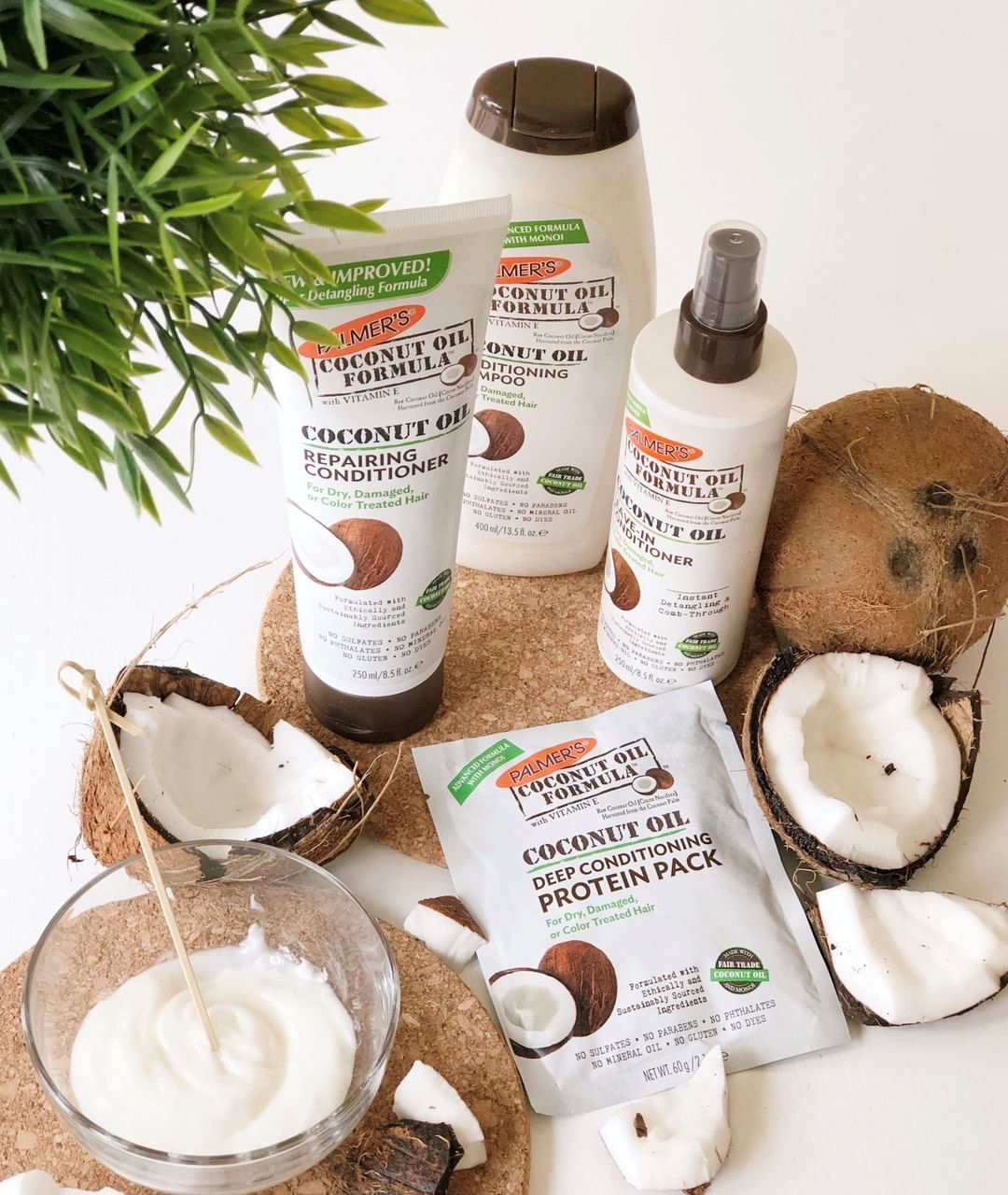 Even if your hair is untreated, using coconut oil for natural hair has lasting effects. Bad habits for your hair include not protecting it from the elements and using hot tools. Some of the best summer hair products you can use include coconut oil, which keeps your hair hydrated. If you prevent your scalp and hair from becoming dry in the first place, it is more likely to remain protected and healthy-looking.
For more information on summer hair care products and tips, look at Palmer's Coconut Oil Hair Products.
---