Skincare 101: What causes strawberry skin?
You may or may not have heard the terms "strawberry skin" or "strawberry legs". Still, it's a commonly used phrase among skincare experts and dermatologists and a welcome answer for women suffering from the symptoms of this skin situation. Read on to discover more information about what is the cause of strawberry skin and how you can get rid of strawberry skin.
What Causes Strawberry Skin?
First things first - what is the cause of strawberry legs, and what does this mean exactly? You may be surprised to learn that strawberry skin isn't a skin ailment in itself at all, but the root cause goes much deeper. The actual cause is keratosis pilaris ingrown hair, which means that when you shave, sometimes your hair follicles sustain damage.
This creates strawberry pores on legs, which essentially means the hair follicle becomes clogged and creates oversized, red, or bumpy spots on your legs that look similar to strawberry seeds.
If you have strawberry-prone skin you may notice that switching hair removal methods doesn't always help. For example, you may switch from a razor to waxing to try and combat the issue, you may still notice strawberry legs after waxing. The problem with strawberry skin is that there isn't one specific cause that can trigger the buildup of oil and dirt that causes you to wonder how to get rid of big pores on legs.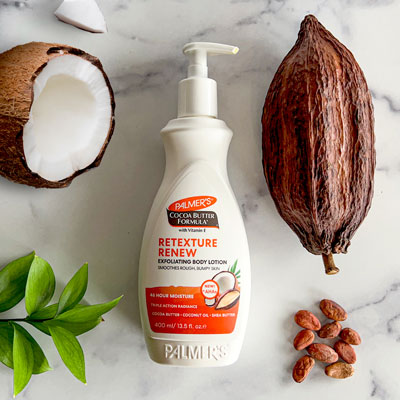 While how to get rid of strawberry legs when shaving is a concern, shaving isn't the only factor that plays into how to get clear legs. Other reasons contribute to this condition, so keep that in mind when creating a game plan to minimize pores on legs.
Sometimes, wearing tight clothing can trigger the strawberry bumps you see. Other times, it can simply be a reaction that women with sensitive skin will find cropping up from time to time with no distinct or discernible cause. Fair skin can also be a factor, as can shaving with a dull razor or having extremely dry skin on your legs.
Keep in mind that while you're wondering "how do I get rid of strawberry legs?", you may find that you can't completely remove the bumps, but you can actively work to find the best strawberry skin on legs treatment for you, and prevention goes a long way.
How to Eliminate Strawberry Legs
When you're searching for the best cure for strawberry legs, you're likely looking to discover how long does it take for strawberry legs to disappear. The answer varies from person to person, and though strawberry skin may not completely disappear, there are methods to shrink pores on legs. It may not be a quick fix for what gets rid of strawberry skin fast, but there are ways for how to correct strawberry legs and reduce and lessen the amount and frequency of strawberry patches and bumps.
First, you'll need to consider prevention regarding how to rid of strawberry legs. Implementing an exfoliation and moisturizing routine can keep skin from becoming dry and pores less likely to clog. Create a naturally moisturizing DIY body scrub to help keep strawberry-prone skin free of dead, dry skin cells.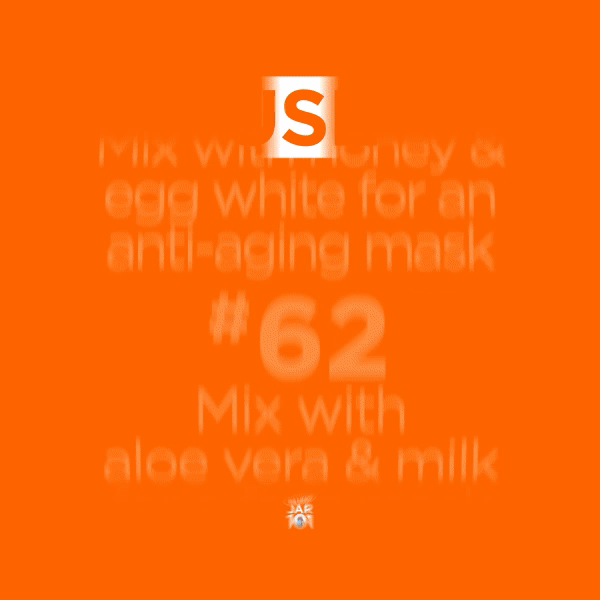 After you exfoliate, cleanse as normal with a soap for sensitive skin. Then, work on how to get rid of strawberry legs and arms by using a lotion that combines exfoliation with hydration, such as a cocoa butter retexture and renew body lotion. This lotion uses skin-friendly, rich ingredients including cocoa butter, coconut oil, and shea butter to deeply moisturize and AHAs to exfoliate dead skin cells to smooth bumpy skin - leaving your skin smoother and more radiant.
How long does it take for strawberry legs to go away? There is not a one-size-fits-all answer to this question, and in some cases, it may not fully disappear at all, though following skin-loving methods and using natural products for sensitive skin can help improve the look of strawberry pores on legs - so you can break out the shorts and skirts and show off those beautiful legs!
Check out other Palmer's entire collection of hand & body care products for healthy-looking, radiant skin.
Products link

Retexture & Renew Exfoliating Body Lotion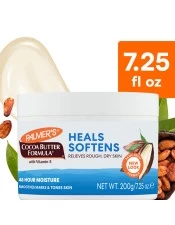 Original Solid Jar
---