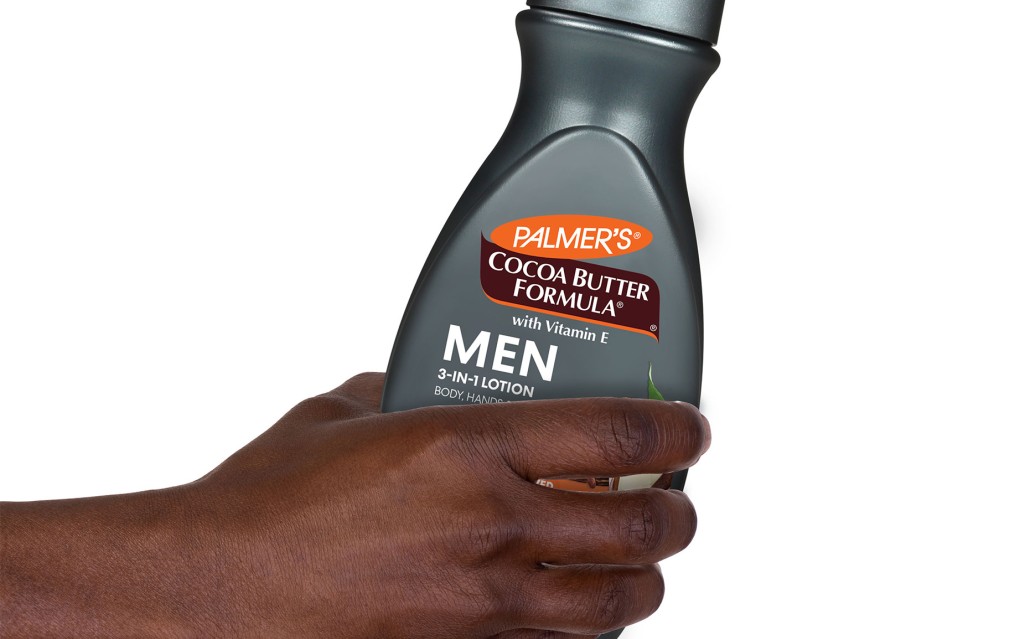 Skincare 101: Is Cocoa Butter Good for Men?
Skincare isn't just women's territory. Men need to care for their skin too and cocoa butter is a perfect ingredient for men to keep their skin soft and smooth. Cocoa butter is known to deeply moisturize and heal dry skin, which is more prone to cracking, especially when exposed to the elements. So stop asking "Is cocoa butter good for men?" or "Can men use cocoa butter?" Skin care products can help everyone!
Read on to learn more about products with cocoa butter for men that can help treat dryness and cracking in your hands and skin, leaving your skin soft and nourished.
Products with Cocoa Butter for Men's Skin
A men's skin care routine doesn't have to be complicated. Ten steps aren't necessary when just a few will do. Finding products that do double duty - like nourishing the body and face - are ideal for creating a speedy, but effective routine. Try these products with cocoa butter for men:
Cream Soap: the first step in any effective skin care routine for men or is a cleanser. This cream bar soap can be used on the body and face to remove dirt or impurities without stripping skin's essential moisture. The perfect start to your cocoa butter for men skin care routine.
Body and face lotion: Cocoa butter and Vitamin E in this nourishing lotion help lock in moisture for over 48 hours, while being fast-absorbing, free of parabens and phthalates, and dermatologist approved. Plus this face and body butter for men has a light fresh fragrance.
Lip balm: No one likes dry, cracked lips. With a cocoa butter formula, you'll have long-lasting protection even in windy conditions. The small oval size makes it easy to carry in a pocket to keep lips hydrated all day.
Long-lasting solid balm: Another cocoa butter for men product with vitamin E, this solid balm provides 48 hours of moisture and is ideal for use on extra dry areas like hands, feet and elbows. Even better, it's safe to use with eczema-prone skin.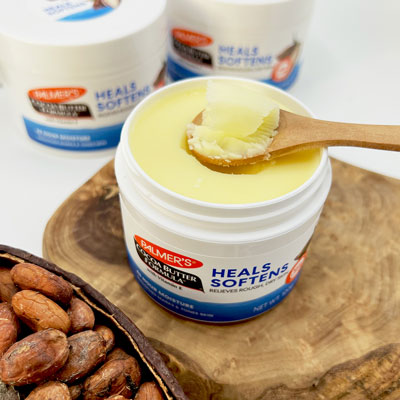 Is Cocoa Butter Good for Men?
Skincare products are good for anyone that requires hydration, protection, and comfort. Skincare products with cocoa butter - even better!
Men's cocoa butter lotion and body oil are a good start to a good skin care regime. You can layer body oil on top of lotion to help lock in moisture as an added layer of protection. For men that are fragrance-averse, try a lotion that is fragrance-free.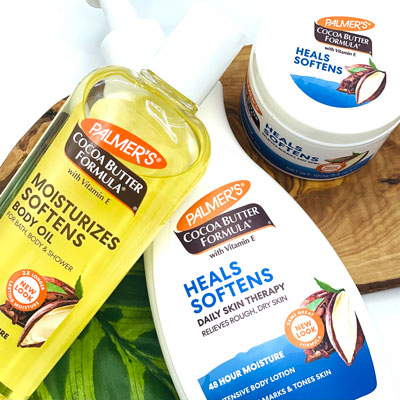 For men whose hands are continually cracked and dry, a to-go tube of concentrated hand cream can moisturize and heal dry hands with minimal effort and easily fits into your work bag, desk drawer or car's cup holder.
Men's Cocoa Butter Products
If you know, you know. Cocoa butter products are healing and beneficial for your skin from head to toe. Cocoa butter can help improve the appearance of stretch marks – which is great news for men who work out or have had growth spurts or weight changes. Men that shave their heads can use cocoa butter to help care for their scalp, which can make for a smoother shave. Men's cocoa butter lotion and balm sticks are a great first step towards smoother skin.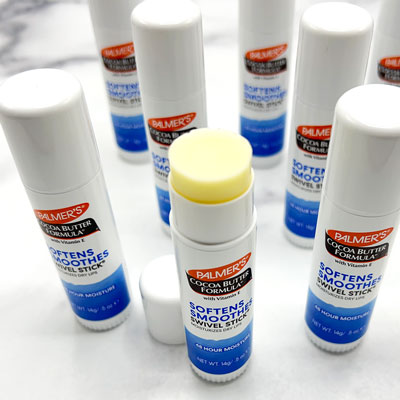 Look for products with cocoa butter that are formulated for men, like Palmer's Cocoa Butter Formula Men Body & Face Lotion. Often they will include a cologne-type fragrance or none at all and be more aligned with rougher skin. On the other hand, body oils are easy to apply on all skin.
Taking care of your skin is something everyone, men and women, should do and using products formulated with cocoa butter for men can make it easier for men to start their routines. Check out Palmer's Cocoa Butter Formula skin care collection for skin care products for men.
Products link
---