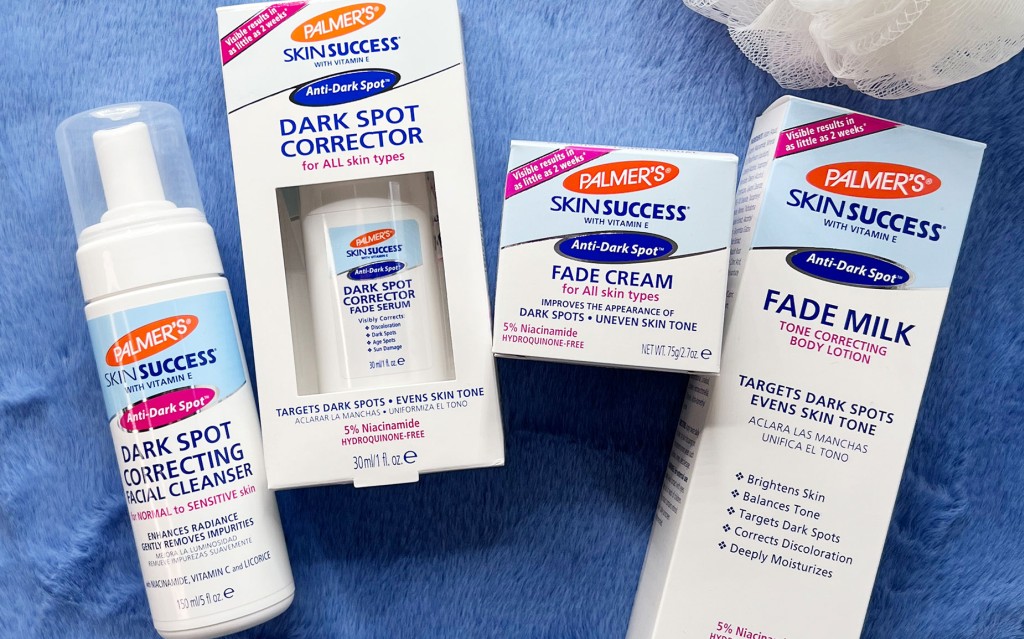 Why Use Niacinamide for Acne Scars?
If you have scarring from acne, you may be left with some scars you're not a big fan of. You may have tried products that claimed to fade scars, but you may not have looked into niacinamide serum for acne marks.
Does niacinamide fade scars? How should you go about using niacinamide for body scars? Read on to discover more about this safe, powerful ingredient that can help soothe scarring and reduce the look of acne marks, dark spots and scars.
What is Niacinamide for Scars?
Firstly, what is niacinamide for acne scars, and what makes it the right product for your needs? Niacinamide is a form of B3, a type of vitamin. It helps your skin support ceramides and can aid collagen production, which helps renew and refresh skin while smoothing, softening and toning the appearance of dark spots, scars, and marks.
Niacinamide for red acne marks can help improve skin's appearance, nourish and hydrate skin, and protect skin while minimizing the look of acne pits, marks, and scars. Niacinamide is also ideal for sensitive skin concerns and dry, flaky skin.
When you start your day and end your night with a dark spot correcting cleanser, you can gently cleanse pigment-prone skin, hitting the reset button on a glowing, healthy, soft, soft, and smooth complexion.
Niacinamide Benefits for Acne Scars
What are some benefits of adding special products like anti-dark spot fade cream to your daily battle against acne? Using niacinamide for pimple marks can help clarify pores and acne blemishes while helping reduce the appearance of breakouts.
Other skin-loving pros of these products include a more balanced complexion, hydration to combat dryness, and improved elasticity and tone for a visibly clearer, more glowing appearance.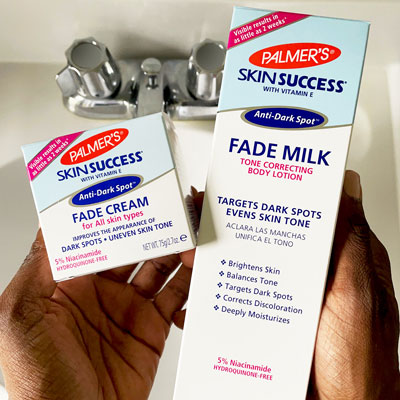 Applying niacinamide for pitted acne scars in the form of a skin-soothing anti-dark spot fade milk can also help with overall skin discoloration, brighten your skin, improve blotchiness and the appearance of dark spots, and minimize post acne scars, paving the way for glowing, radiant, fresh skin.
Using Niacinamide for Acne Scars
To enhance your beauty regimen and target post acne marks and scars and a sallow, blotchy skin tone, build a routine that works for you and includes using niacinamide for scars.
Begin with the basics: a complexion bar designed to clean skin gently and effectively, removing impurities without compromising moisture. Target trouble spots with a dark spot corrector, which helps fade scarring and spots while imparting healthy hydration for a more balanced, glowing complexion.
Lock in hydration, soothe dry, flaky skin, and protect scarred skin by using niacinamide for acne marks in the form of a rich anti-dark spot cream specially formulated for dry skin. This luxurious cream moisturizes while it protects and reduces the look of spots and scars, revealing the glowing radiance within.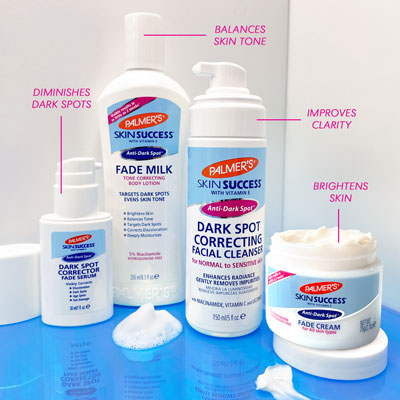 Give scars the slip with the right Palmer's Skin Success products in your arsenal and try niacinamide to boost your beauty routine and reduce spots and scars.
Products link
---