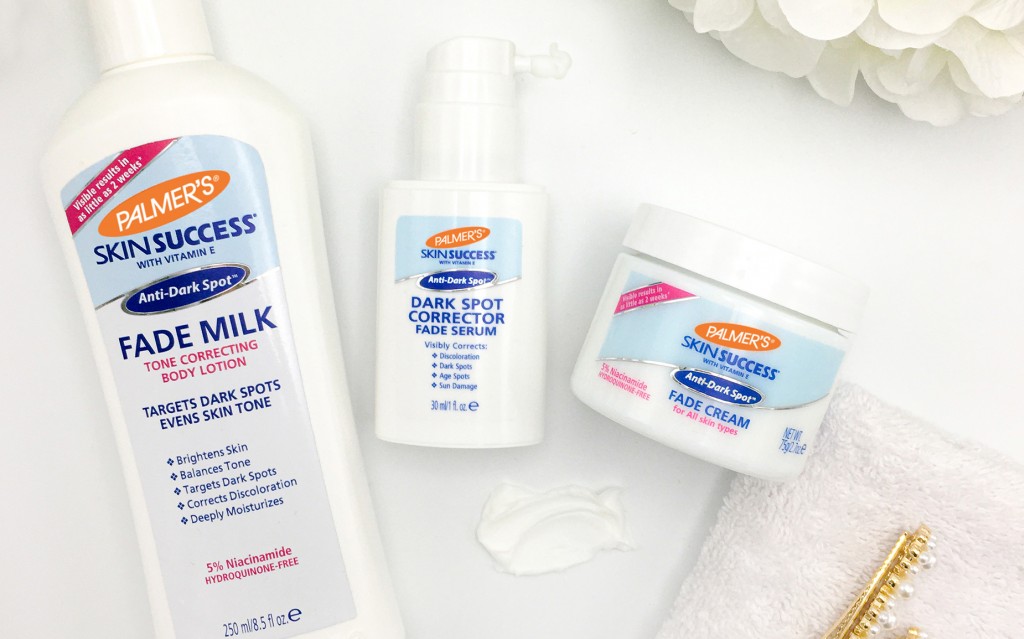 What are the niacinamide benefits for skin?
You may have heard buzz around the ingredient niacinamide, but do you know niacinamide's skin benefits? Niacinamide is a powerhouse B-3 vitamin that can help your skin stay moisturized and hydrated, minimize skin inflammation and redness while keeping your skin tone even, and reduce the appearance of fine lines, wrinkles, and scars.
Read on to find out how you can harness niacinamide benefits for yourself with Palmer's new Skin Success line of niacinamide skin care products.
Niacinamide Skin Benefits
: Cleansers
Healthy skin starts with clean skin, and you'll find that Palmer's Skin Success cleansers and toners prepare your skin for the niacinamide skin benefits that come with our niacinamide creams, lotions, niacinamide moisturizers, and vitamin-rich treatments.
●  Dark Spot Correcting Facial Cleanser- A gentle foaming face cleanser that foams up, the Dark Spot Correcting Facial Cleanser removes dirt and impurities from your skin and leaves your face feeling refreshed and your skin ready for treatments. It helps prepare your skin for the niacinamide benefits of our other treatments, along with rejuvenating dull skin.
●  Anti-Dark Spot Complexion Bar – Skin looking dull? Try this skin-brightening bar cleanser to balance your skin tone and create a glowing complexion, smoothing the texture of your skin while cleansing gently without harsh ingredients.
●  Complexion Toner - This toner contains an exfoliant that reawakens your skin by sloughing dead cells to reveal the beauty underneath. It's gentle and creates clean skin without the dryness some toners leave behind.
Niacinamide Skin Benefits
: Lotions & Creams
The second step on your path to reap the niacinamide skin benefits of our Skin Success collection is hydration, and niacinamide creams and other skin moisturizers offer treatment for dark spots and scars. Formulated with retinol, vitamin c and songyi mushroom along with niacinamide, these lotions and creams not only correct discoloration, but also help improve other signs of aging like fine lines and wrinkles.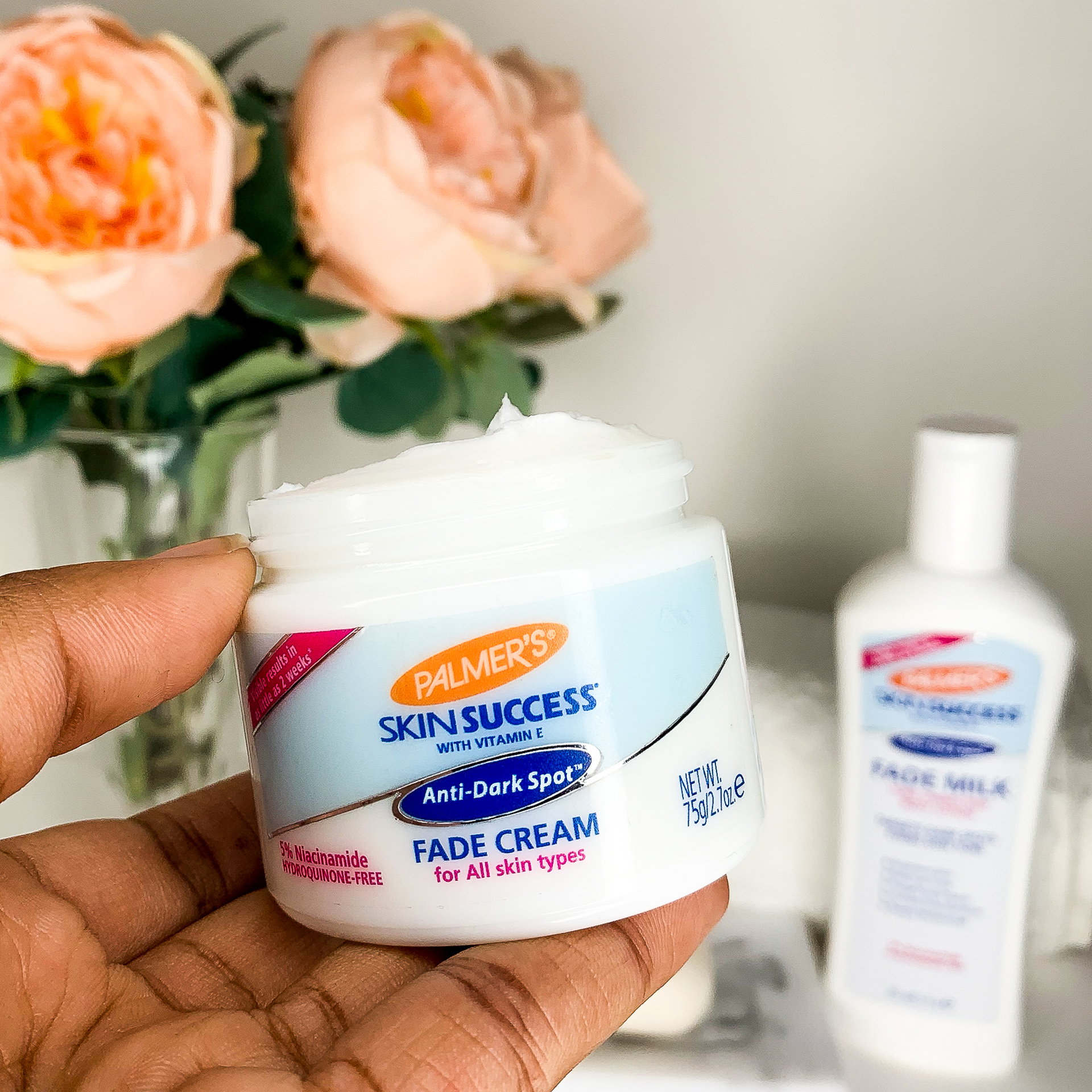 ●  Anti-Dark Spot Fade Cream for All Skin Types - Correct discoloration and balance your skin tone with this niacinamide cream for every type of skin. This nourishing cream also firms and brightens your skin while reducing the appearance of wrinkles, lines, and dark spots, including age spots.
●  Anti-Dark Spot Fade Cream for Oily Skin - Formulated for oily complexions, this niacinamide moisturizer creates a supple, toned, bright complexion while keeping mattifying oily skin. It zeroes in on dark spots and areas of discoloration to lighten dark spots, smooth wrinkles, and leaves skin radiant.
●  Anti-Dark Spot Night Fade Cream - Repair your skin and reap niacinamide benefits while you sleep. Skin Success Anti-Dark Spot Night Fade Cream works while you're asleep, so you wake up to a more even skin tone and brighter complexion. The added benefit of Retinol helps target your aging concerns, such as fine lines and wrinkles.
●  Anti-Dark Spot Corrector - This is one of the best niacinamide serums for  niacinamide skin benefits such as helping correct dark spots and age spots and tighten and firm skin. The lightweight formula is a perfect step before your fade cream and can be worn under makeup for daytime use.
●  Anti-Dark Spot Fade Milk - A rich and creamy niacinamide moisturizer that improves your skin's tone and texture. Use it all over your body for brighter skin.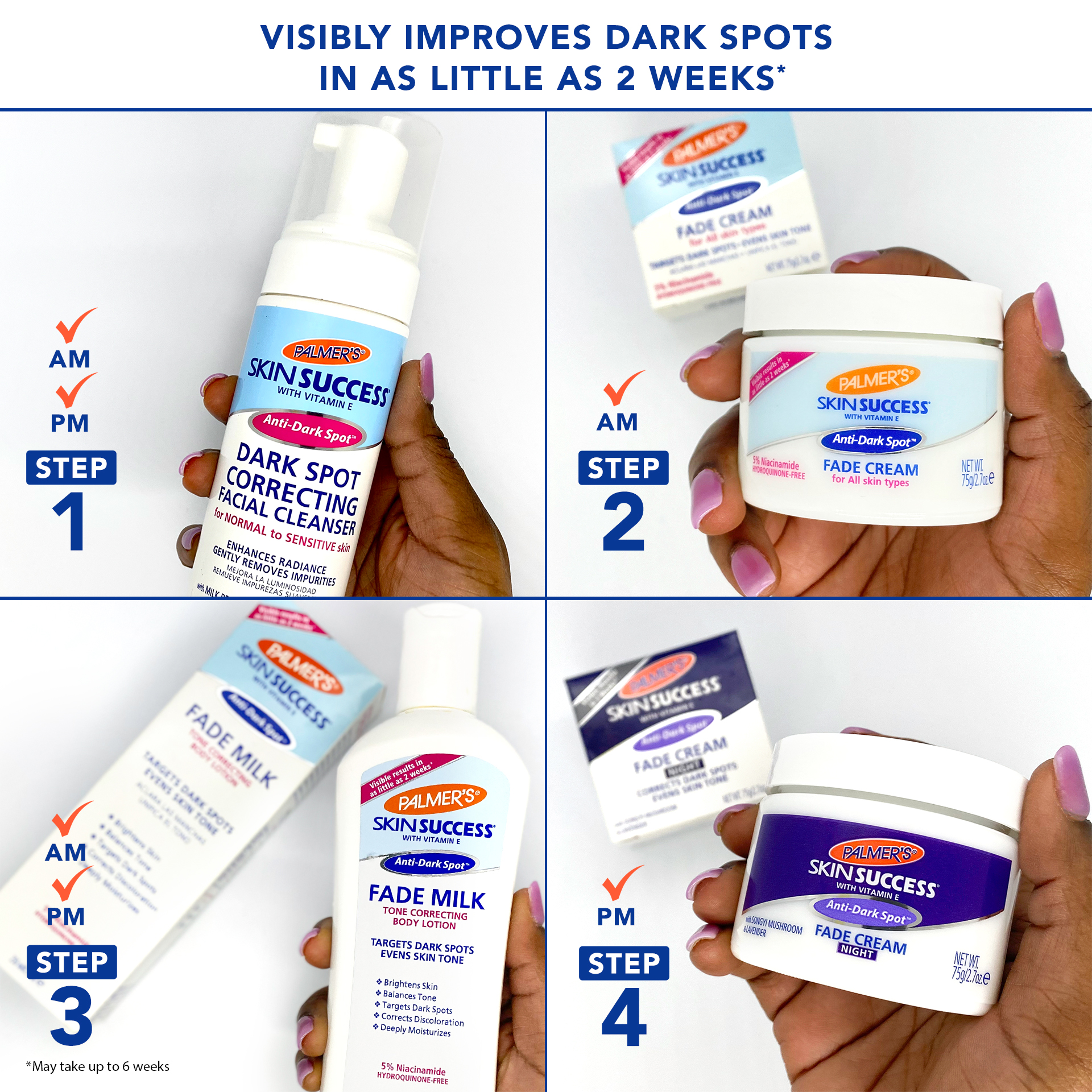 Niacinamide for Acne
Scars
One of the most effective niacinamide uses is to help reduce the appearance of dark spots caused by post-acne scars. Here are some of the best niacinamide skin treatments for acne-prone, oily, and scarred skin.
The Anti-Acne Medicated Complexion Bar is the perfect way to start your anti-acne skin care routine. Made to unclog oily pores and reduce impurities that can cause acne breakouts, this gentle bar that uses niacinamide for acne scars is safe for everyday cleansing.
Follow up with Complexion Toner and Anti-Dark Spot Fade Cream for Oily Skin to round out your Skin Success regimen and reduce the risk of pimples, spots, and scars that result from acne.
Try Palmer's Skin Success Anti-Dark Spot niacinamide skin care products help you put your best face forward every day. The niacinamide benefits may take a few weeks to work, but once they do, you'll love the reflection you see in the mirror.
Products link
---