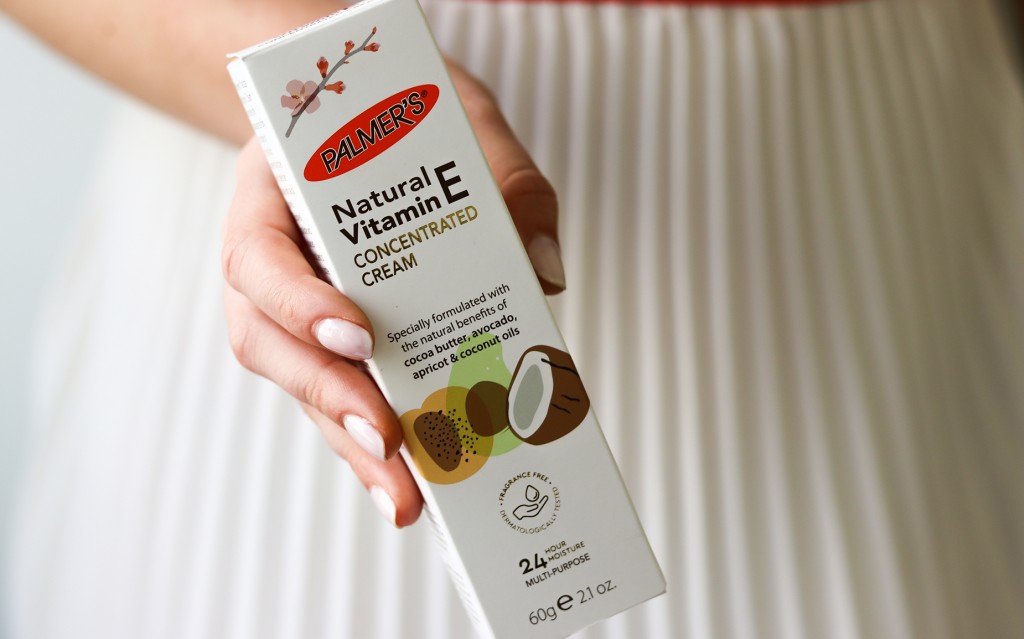 Is Vitamin E Good for Scars?
There is no magic pill for scars, but Vitamin E for scars can be an effective option. It's long been said that Vitamin E, applied topically, can gelp reduce the appearance of scars and help them heal over time. Is Vitamin E good for scars? While it's not as simple as "Vitamin E + scarred skin = clear skin," Vitamin E for scars has been shown to be effective in some key areas.
Read on to learn more about Vitamin E's applications for skincare and how these may have a positive effect on scarred skin. 
What Science Says About Vitamin E Scar Healing
There are very few scientific studies on using Vitamin E on scar tissue.  However, in a study by Healthline, researchers in this study concluded that applying Vitamin E on scars (or the area where scars will form) before and after surgery to be effective in preventing the formation of scar tissue. Furthermore, many have noted the positive effect that comes from topical vitamin E for scars, such as acne scars, which tend to be shallow and recover quickly. 
In general, Vitamin E is fat-soluble and absorbs into the skin easily. UV damage can reduce the amount your body and skin have naturally, so topical applications can help replenish this. It's an antioxidant which means it protects against free radical damage and an anti-inflammatory so it can help to reduce redness in the skin. For certain types of scars, Vitamin E on scar tissue might in itself be beneficial. 
Its effects can also be compounded when combined with other ingredients known to reduce the appearance of scars, blemishes, and discolorations, such as in Palmer's Cocoa Butter Formula Scar Serum and Palmer's Natural Vitamin E Concentrated Cream.  Vitamin E for scars, along with other key ingredients, can help address scars resulting from surgery, injury, burns, acne, stretch marks, C-sections, cuts, scrapes and insect bites.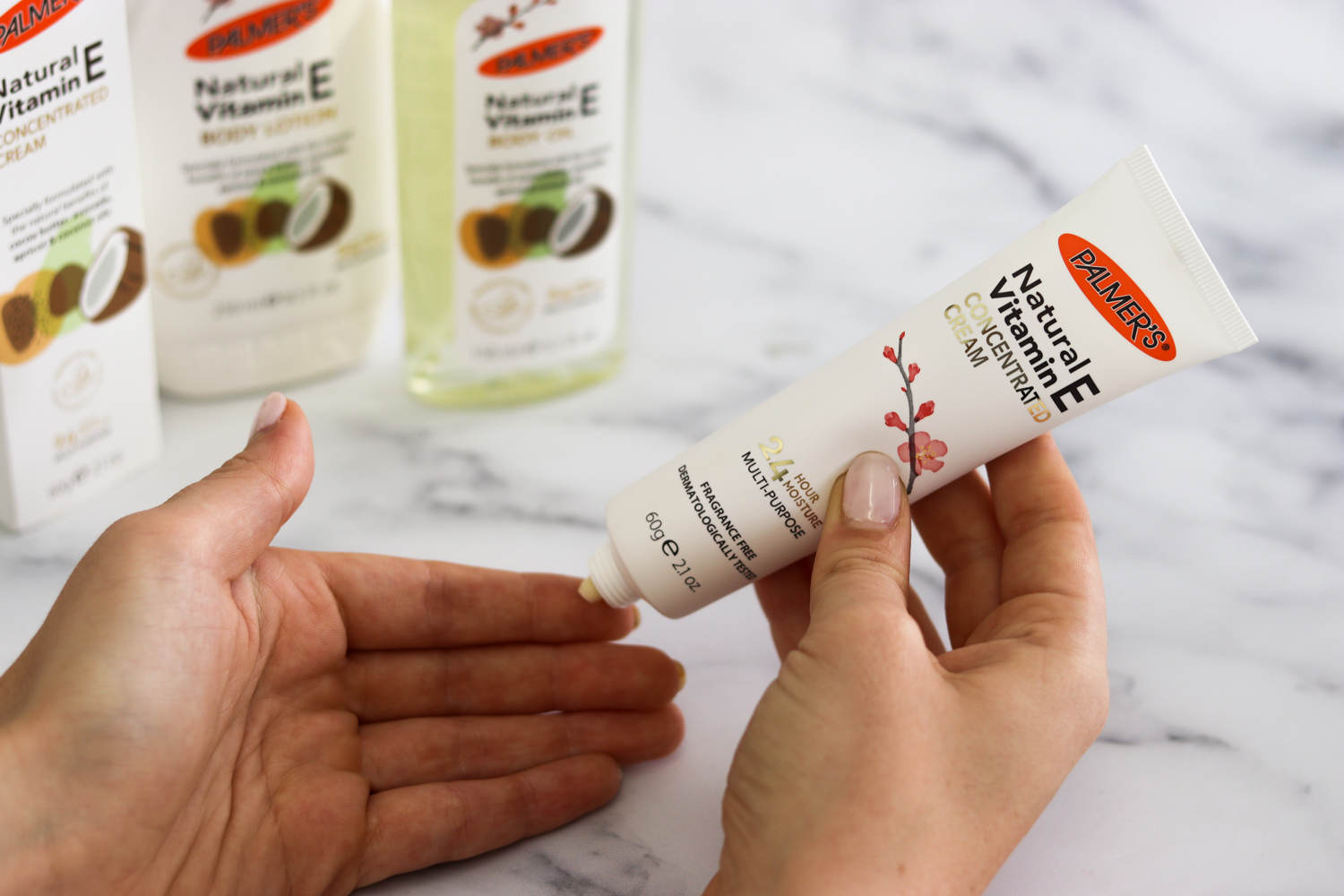 What Other Natural Ingredients Are Good for Treating Scars? 
There are a number of natural ingredients one might combine with vitamin E for scars, each with their own potential benefits. You will see these combinations in products like those offered by Palmer's, including mixtures of Vitamin E and:
Cocoa Butter-  Highly concentrated superior moisturizer that softens and smoothens skin and helps reduces marks, scars and discoloration.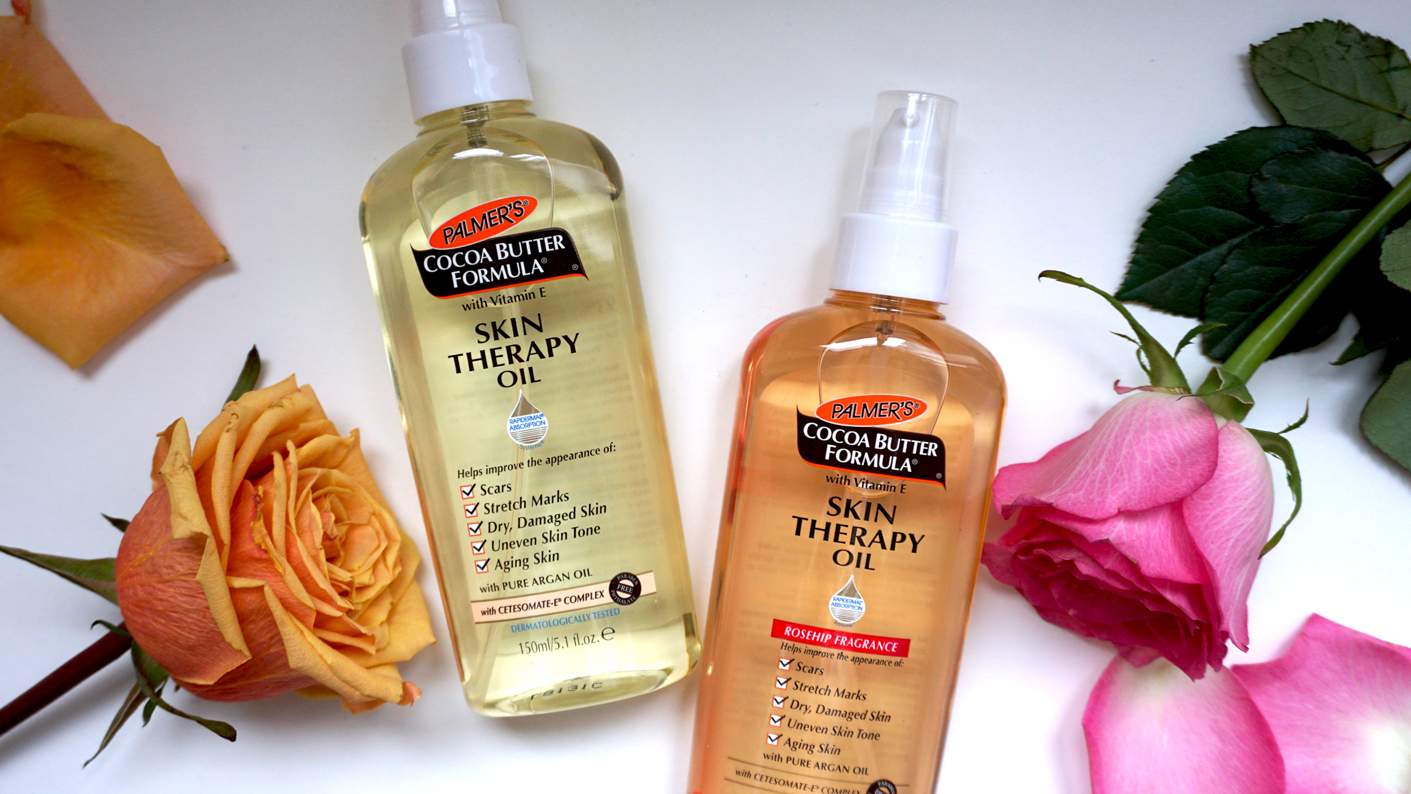 Extra Virgin Olive Oil -Effective on acne scars, doesn't clog your pores and helps reduce redness while hydrating skin. 
Silicone– Deep penetrating emollient helps soften and smooth the appearance of scars
Avocado Oil– Rich in Vitamin E and fatty acids to help scars and rejuvenate skin's appearance. 
Coconut Oil– Naturally hydrating oil loaded with micronutrients.  It acts as a thick moisturizing barrier and can help with early scar treatment. 
Allium Cepa– Helps smooth the appearance of the scar matrix. 
Aloe Vera - A natural healer, this plant reduces inflammation, redness, and swelling in an affected area. 
The various applications of vitamin E for scar soffer a gentle, natural way to soothe and reduce the appearance of scars and scar tissue but is more effective when joined with other tried and true ingredients. Look for quality skincare products from companies like Palmer's that incorporate Vitamin E and other natural ingredients into their serums, creams, and other treatments. 
Products link
---