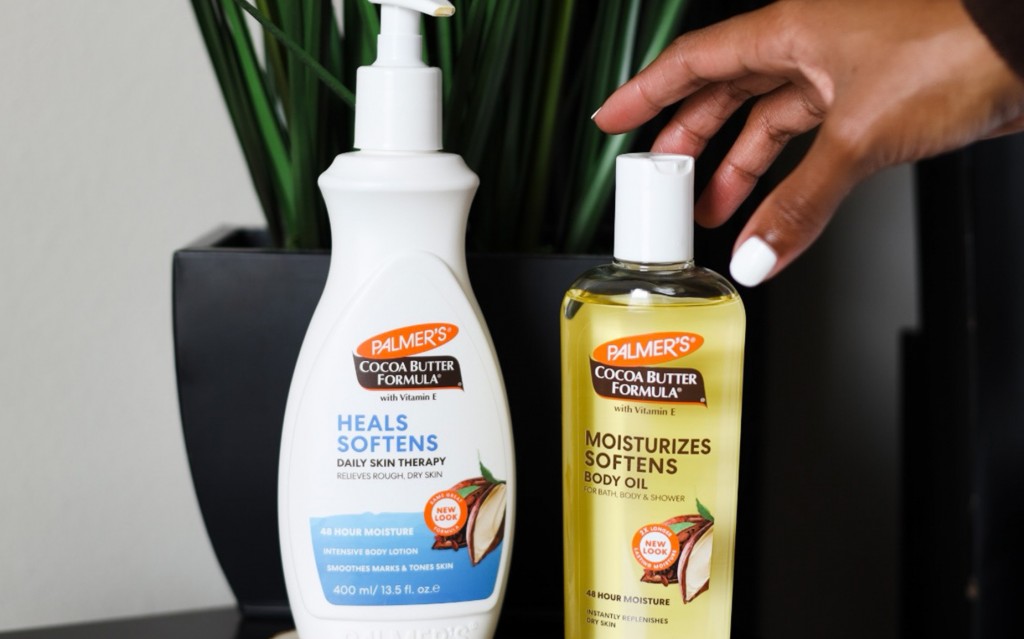 How To Transition To a Fall Skincare Routine
It's that magical time of year when the long days of summer transform into the crisp, breezy days of Fall, and with that change comes lower temperatures. So as you get out your flannel shirts, jeans, and hoodies, take care to transition your summer skincare regimen to a new Autumn skin care routine.
Read on for some Fall skincare tips that will help you skin transition the seasons with ease.
Why Adopt a Fall Skincare Routine?
Fall skincare products typically offer more hydration than lightweight Summer skincare. Switching Summer skin care for Fall skincare products often means using a richer moisturizer and a creamier cleanser to impart added moisture to dry skin, which is a common concern as the temperature drops.
Low humidity and cooler temps can equal dry, itchy skin, which is where switching to Fall skincare that contains ingredients like cocoa butter can help your skin retain necessary moisture to avoid flaking, itching, and patches of redness.
Your skin sustains damage from the sun during the summer months, so using Autumn skin care tips that allow you to restore your skin, eliminate dead skin cells, and smooth, soften, and hydrate summer skin makes Fall skincareeven more important. If you're pregnant, you may have different skin concerns, such as reducing stretch marks, so include special Fall skincare items in your daily routine that also support skin elasticity.
Natural ingredients including shea butter and coconut oil show up in some of our favorite Fall skincare must-haves, so adding products to your Autumn skin care routine that contain these skin-loving ingredients maximizes your skin's potential to look and feel amazing all Winter long.
Fall Skincare Essentials
Fall is a great time to rediscover new Fall skin care products. Not sure where to start? Consider your skin condition. Does your skin get super-dry and cracked once cold weather hits? Then you may need to drench your skin with a more concentrated product like Palmer's Cocoa Butter Formula that heals and soothes irritated cold weather skin.
Body lotion is a Fall skincare essential, and some skin-healing options to try include Palmer's Cocoa Butter Formula Heals & Softens Body Lotion, which repairs dry, damaged skin, provides 48 hour moisture and is even suitable for eczema-prone skin. To rehydrate and boost skin's natural radiance, turn to Palmer's  Coconut Oil Formula Coconut Hydrate Body Lotion, infused with antioxidant-rich Green Coffee, to replenish skin for a healthy-looking glow.
Do you have sensitive skin that gets dry and irritated? Your Fall skincare regimen should definitely include Palmer's Shea Butter Formula Raw Shea Nourish Body Lotion, clinically formulated to care for and soothe sensitive skin that can be easily triggered during the cold weather months.
On your feet all day? Even though you may not be breaking out the sandals, don't forget to treat your feet during your Fall skincare routine. A coconut pedicure with the Palmer's Coconut Sugar Foot Scrub, Coconut Water Foot Cream and Coconut Oil Foot Oil is the perfect pampering combination for a little self-wellness and will keep feet looking & feeling great all year long. With ingredients like lavender and eucalyptus, this collections help you unwind and soothe tired feet making this collection a can't-miss Fall skincare essential.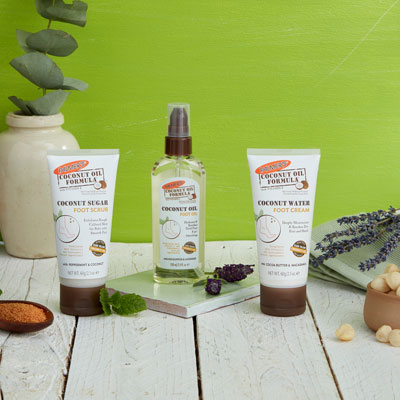 Body Lotion alone not doing the trick?  Try incorporating a Body Oil into your daily routine, such as  Palmer's Coconut Oil Formula Hydrate Replenish Body Oil for a radiant glow or Hemp Oil Calming Relief Body Oil to soothe irritated skin. Need a little extra moisture? Try layering your body oil on top of your favorite lotion to lock in the moisture all day.
What Are Some Fall Facial Ideas?
Ready to try your new Fall skincare routine? Start by giving yourself a Fall facial and rinse away the last signs of summer skin woes. Use Fall skincare essentials to give your skin the care it deserves.
Start with a creamy cleanser such as the Palmer's Cocoa Butter Calming Cream Cleanser or Coconut Monoi Cleansing Balm to hydrate and gently cleanse skin. Apply Skin Therapy Facial Oil to combat signs of aging like fine lines, wrinkles and dark spots, while moisturizing skin. After using your oil, add a rich moisturizer. Moisturize and protect skin from the sun's damaging rays with Cocoa Butter Formula Moisturizing Day Cream's SPF 15, which helps keep skin looking youthful and plump. Prefer coconut oil for your Fall skincare routine? Drench your skin in hydration with the Coconut Water Facial Moisturizer, infused with skin-loving Hyaluronic Acid.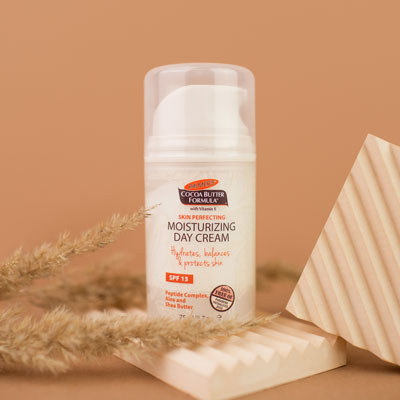 Chapped lips are a real issue on cold weather days with wind and environmental damage wreaking havoc on your lips, so a rich lip balm is a Fall skincare essential. Lavish your lips with Palmer's Swivel Sticks to keep them hydrated and protected all day. You can choose from either Cocoa Butter or Coconut Oil – whichever you choose, you'll know that your lips will have long lasting moisture!
Turning to a Fall skincare routine can reduce dryness, impart moisture, and prepare your skin for chilly weather. Once you pull your sweaters out, grab your favorite Palmer's Fall skin care products, too!
Products link
---