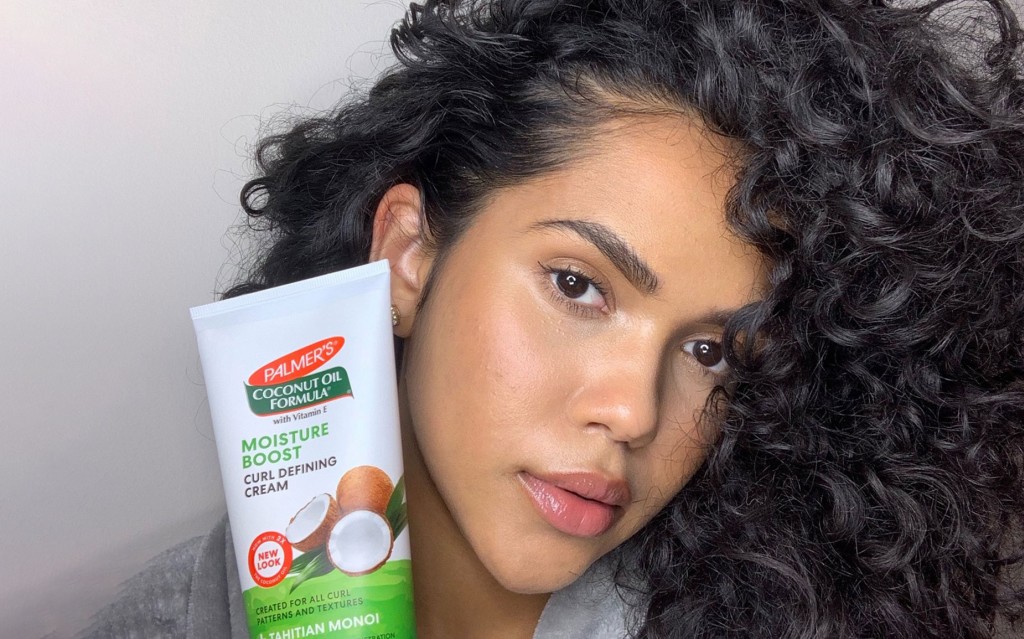 How to Take Care of Wavy Hair with Coconut Oil Formula
It can be challenging to keep naturally textured waves or curls healthy-looking, defined and frizz free, but implementing a wavy hair care routine can help you maintain control over your hair.
Coconut oil is a wavy and curly girl's best friend.  This gentle yet powerful ingredient helps repair damage and add shine by instantly adding moisture without weighing down strands. Discover how by adding products made with natural coconut oil to your  wavy hair care routine can boost moisture and visibly improve your hair's health after each use.
Beginning a Routine for Wavy Hair
Creating a new routine for the care of your wavy hair is easier than you think. Start with a moisturizing shampoo like Palmer's Coconut Oil Formula Moisture Boost Shampoo. This gentle, color-safe cleanser is free of harsh detergents that will not strip your waves of moisture, which can lead to frizz.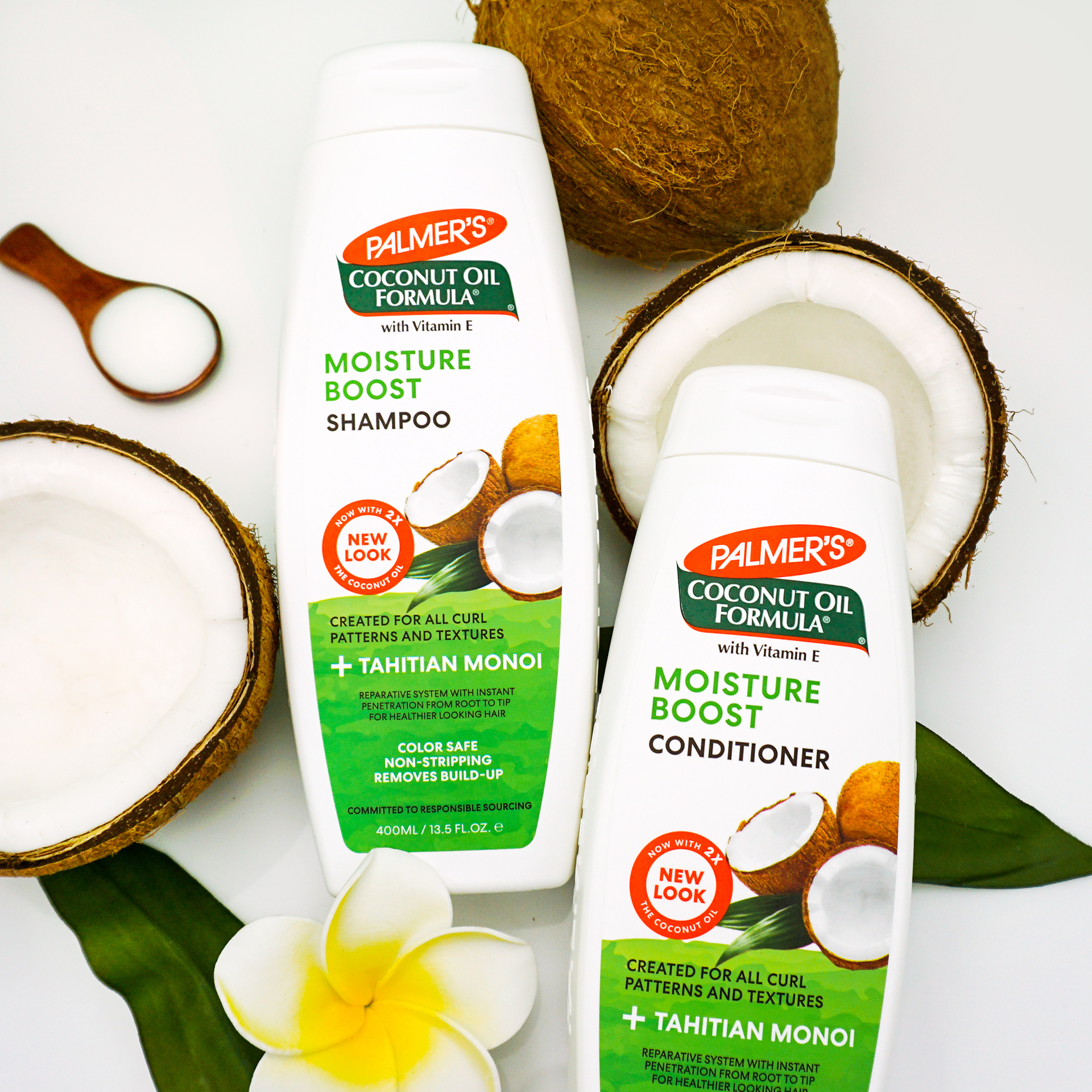 Now that your hair is perfectly cleansed, you're ready for step 2, conditioning. Palmer's Coconut Oil  Moisture Boost Conditioner  rebalances moisture as the next step in your routine for wavy hair. Rich and decadent, a moisturizing coconut oil conditioner envelops your strands in moisture from the scalp to the ends of your waves, promoting growth and allowing your natural curl pattern to emerge without frizz, split ends, or damage.
How to Take Care of Wavy Hair
Using the right shampoo for wavy, frizzy hair and a great conditioner are the perfect start to your natural wavy hair routine, but your curls deserve extra care to keep them supple, soft, strong, and saturated with moisture to reduce dryness, damage and frizz.
That's where dynamic coconut oil treatments make how to take care of wavy hair even easier. Palmer's Moisture Boost Protein Pack deeply penetrates into the cuticles of your hair and restores damage resulting from chemicals, styling, or harsh weather.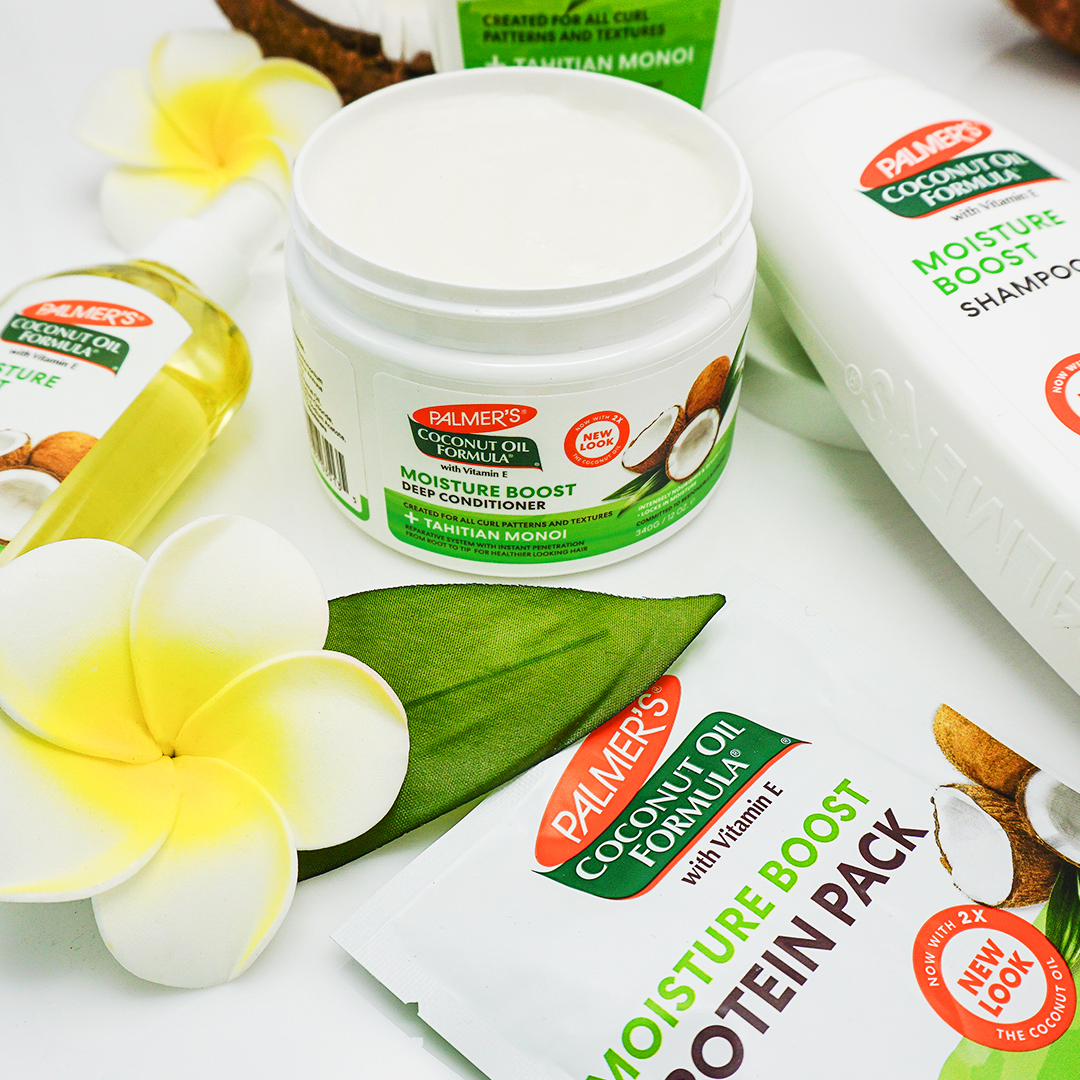 Adding additional moisture is another good option in how to take care of wavy hair, Palmer's Moisture Boost Deep Conditioner revives lifeless locks while repairing damage to increasing shine and manageability to natural wavy, curly hair leaving hair perfectly prepped for styling.  For improved penetration, this deep conditioner is excellent when used with indirect heat, such as sitting under a hooded dryer.
Styling Wavy Hair
Now that you have an easy, healthy hair routine for wavy hair, you're ready to amp up your style to create gorgeous waves.  Styling curls and waves can often seem overwhelming, however with the right natural coconut oil products, this can be as easy and trouble-free as the shampoo and conditioning part of your routine for how to take care of wavy hair,
Ideal stylers for natural wavy hair routine are curl creams and gels which can be used individually but work fantastically when cocktailed properly. Palmer's Curl Cream Whip makes the most of your natural wavy, curly hairby defining your curls without crunch or shrinkage, leaving them soft and natural looking without frizz, ideal for how to take care of wavy hair.
In between wash days, reactivate your waves with Palmer's Coconut Oil Moisture Boost Curl Refresher. This lightweight mist reactivates all curl and wave patterns or textures keeping them looking fresh, bouncy and defined.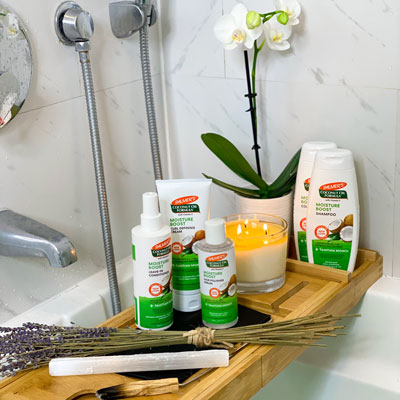 Now that you have perfected how to  take care of wavy hair, not only will your curls look better than ever before, you will now have extra time to show it off.  Check out the entire Palmer's Coconut Oil Formula Moisture Boost collection to keep your hair looking and feeling healthy and beautiful.
Products link
---