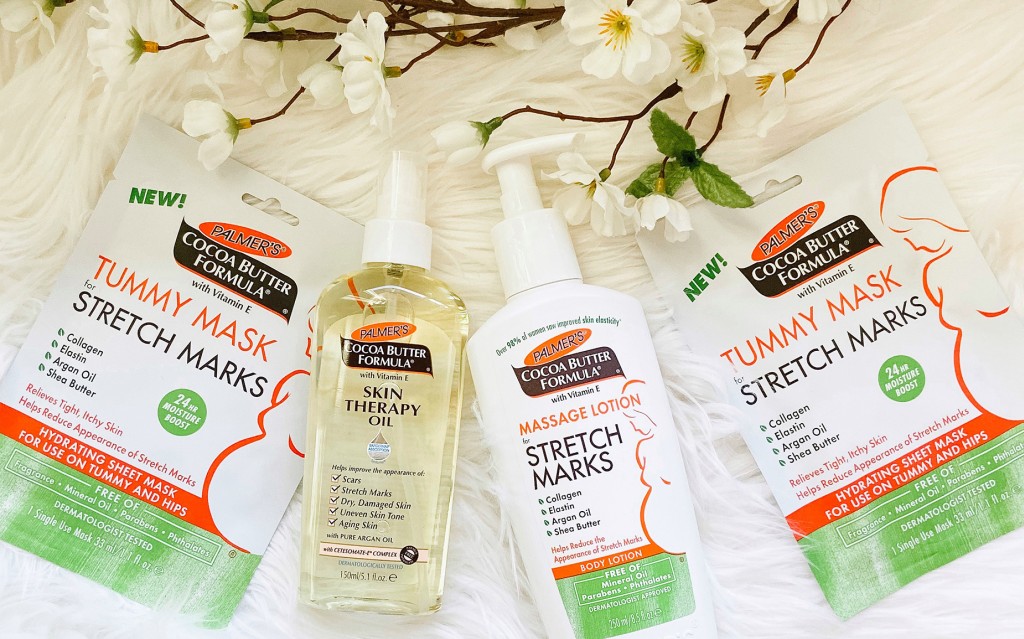 How to Reduce Stretch Marks After Pregnancy
You've gone through months of carrying a baby in your body—but now you see stretch marks after birth. You want to take care of your newborn, but do not forget to take care of yourself. Reducing your stretch marks after pregnancy can become a natural part of your self-care routine, before bed routine, or whenever you have a free moment. Increasing your water consumption, changing your diet slightly, and adding a skin-care regimen can change your skin from the inside out and the outside in. 
Read on for more information about how to reduce stretch marks after delivery.
Stretch Marks After Pregnancy Step 1: Lotions, Creams and Oils
Apply lotion that can penetrate deep into your skin. There are a variety of lotions for stretch marks after pregnancy that can improve the elasticity of your skin and reduce visible stretch marks.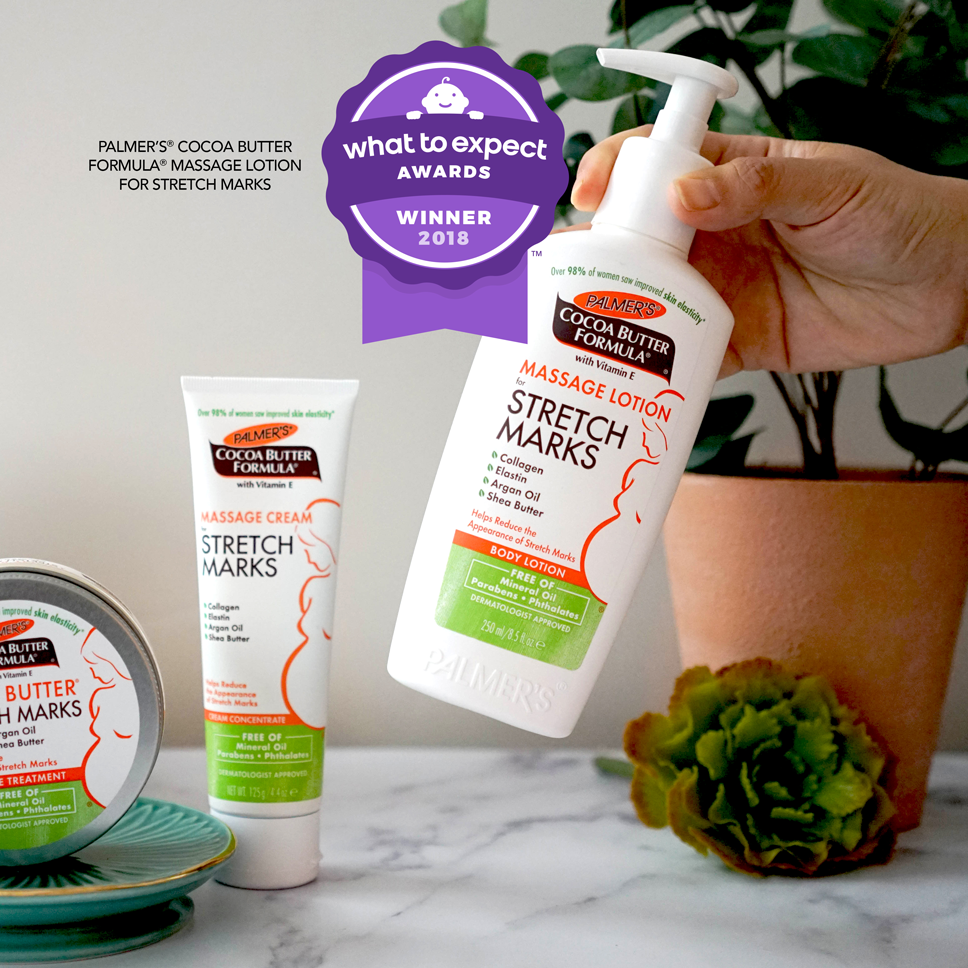 Palmer's products have pure cocoa butter and shea butter to keep skin moisturized and protected while skin heals. Perhaps you prefer an oil to care for your stretch marks after birth. Palmer's Skin Therapy Oil's mineral oil free formula leaves no greasy feel after applying, while helping to improve the appearance of scars and stretch marks. Using Palmer's Firming Butter or Bust Cream can help firm skin while reducing the appearance of stretch marks after pregnancy. Further, choosing a product that is lightweight and not greasy allows you to quickly and easily get back to spending time with your newborn baby. You can apply stretch mark cream, lotion or oil after every bath shower as you would with any other post-bath product.  
Stretch Marks After Pregnancy Step 2: Tummy Mask
New moms that have a few moments to themselves can benefit from a tummy mask. Similar to a face sheet mask with serums and vitamins, a tummy mask can help relieve tight or itchy skin—typical of new scars. Because it increases moisture in the skin, it can also diminish the look of stretch marks after pregnancy. If you can't find the time in your day to indulge in the Tummy Mask, applying the Tummy Butter before bed can be a relaxing alternative to pamper your skin with this intensive solid balm.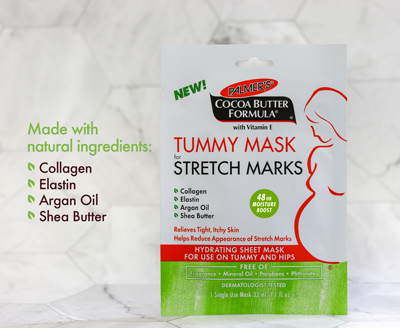 Opt for a product that is fragrance-free, paraben-free, and does not have any artificial dyes.
Stretch Marks After Pregnancy Step 3: Combination Treatments
Combining a variety of methods and products is a great way to reduce your stretch marks after delivery. If you don't know what to choose, a new mom kit or a stretch mark care kit is a good start. Whether it is Mother's Day or your thousandth day of motherhood, take time to see what works for you and lets you see progress towards your goal.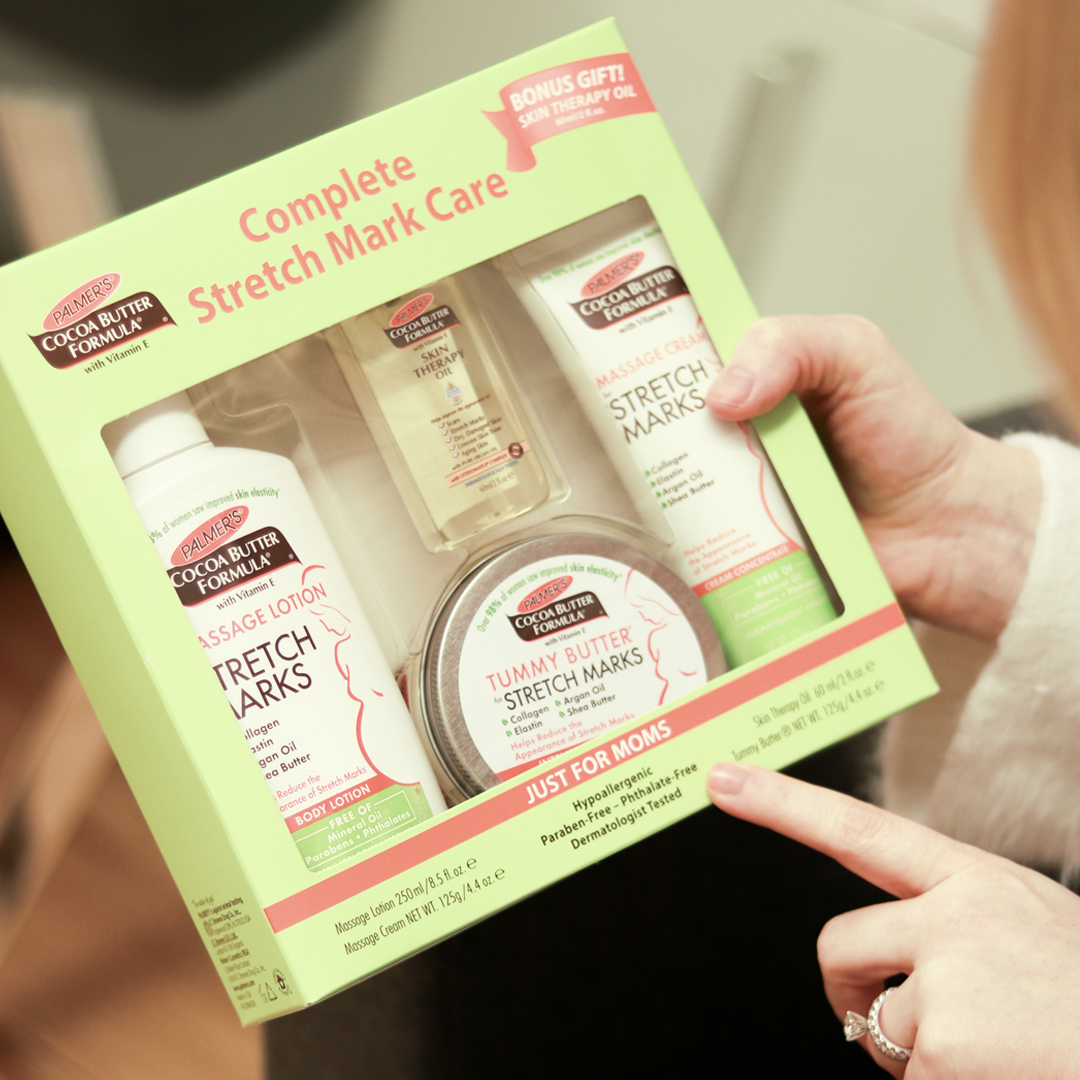 Closing Thoughts
What's good for stretch marks after pregnancy differs from woman-to-woman and the intensity of the stretch marks. Whether you choose a massage cream or skin therapy oil, stick with it. Applying anything once or twice will not show any benefit. The best stretch mark cream after a baby only works if you use it.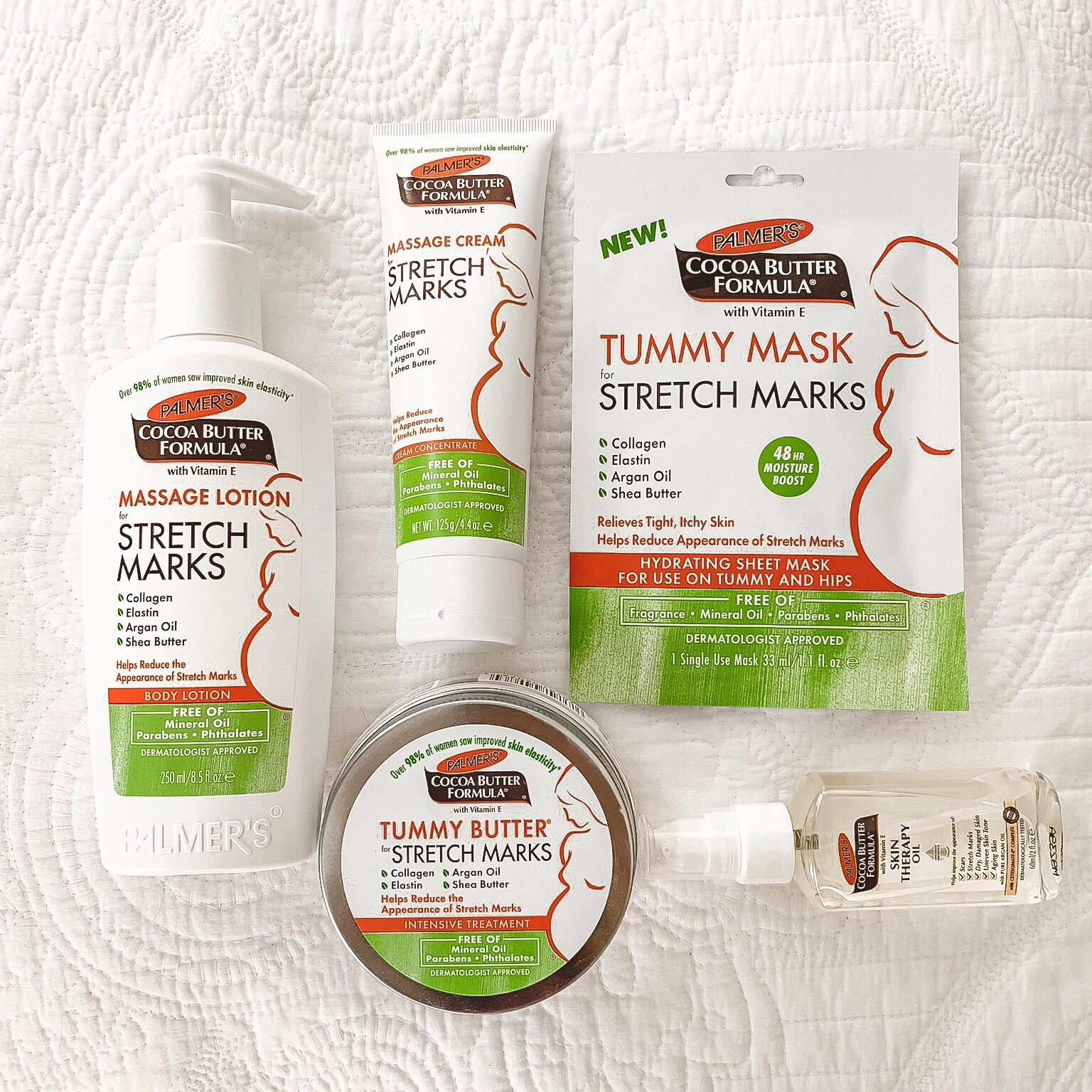 Look at all of Palmer's Cocoa Butter Formula Stretch Mark Products to help you reduce your stretch marks after pregnancy.
Products link
---