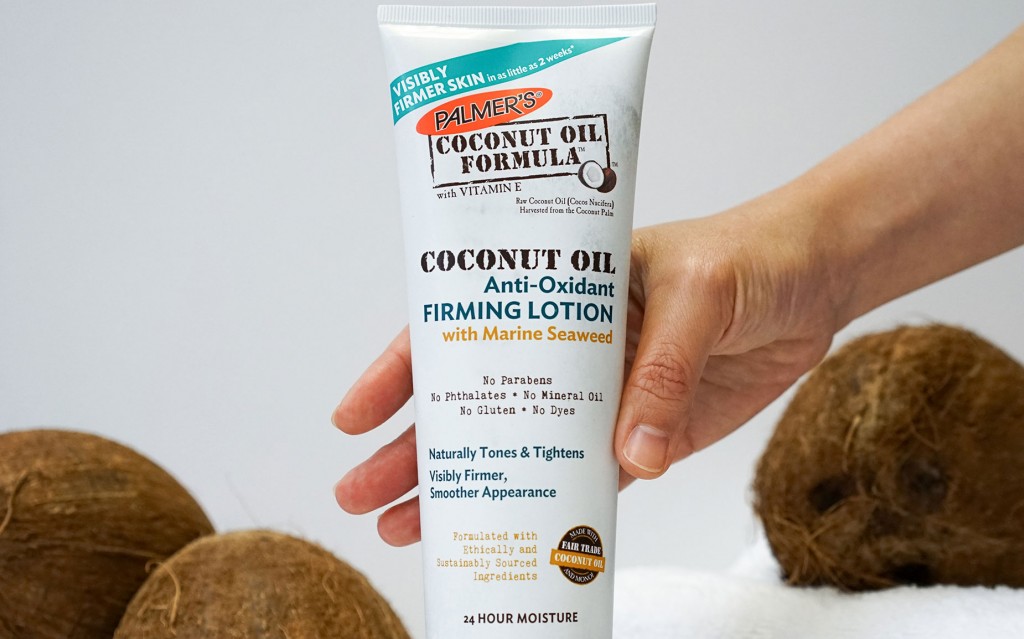 Firming Body Care: Lotions That Can Help Tighten Skin
Just as multiple factors play into skin losing firmness, diet, exercise, genetics and environmental factors can affect your skin firming treatment and routine.
If you are looking for firming body care products to help your legs, belly, or glutes, choose easy-to-use products formulated to help tighten and tone skin.
Read on for more tips and products that can help you tighten your skin and look your best.
What Lotion Helps Tighten Skin?
The ingredients in the firming products that you use are important to successfully firming loose skin. Ingredients like guarana extract, capuaca, ginseng and Co Q10 are known to help tighten and tone skin.
Products like Palmer's Firming Butter blend collagen and elastin with Cocoa Butter and Shea Butter to help visibly restore skin after weight loss and pregnancy, while locking in moisture for 24 hours. Also, Vitamin E and Ginseng help soften and relieve loose or stressed skin while Co Q10 helps smooth and revitalize skin.  
Firming body products are not limited to lotions—body firming products like masks help target specific areas. Products like a firming body butter is thicker to apply and should be rubbed in thoroughly.
Firming Body Care: Legs
Legs carry so much weight and may be neglected when it comes to lifting and firming creams. As with any skincare product, it is crucial to choose products that you will use frequently and correctly. 
Firming lotion for legs should be applied with firm pressure and in circular motions with a concentration on problem areas. A leg firming cream is best used after a warm shower to optimize absorption. 
Don't forget to apply the cream to the hips and glutes during your firming body care routine. Beyond healthy and hydrated skin, the massage will stimulate the cells under the skin leaving it healthier-looking.
Firming Body Care: Belly
Many people notice weight gain or loss in their stomachs—and it is hard to tighten stretched skin even though the muscle underneath might be tight. Use products like a tummy firming cream or an antioxidant firming lotion consistently to tighten skin.
A lotion that helps tighten skin and contains natural ingredients like the seaweed and caffeine in the Coconut Oil Anti-Oxidant Firming Lotion is one that you can feel good about using on your skin every day. While the seaweed helps ease fluid retention and the caffeine improves circulation, organic coconut oil hydrates skin all day leaving it healthy-looking.
Firming Body Care: Bust
After weight loss or breastfeeding, women sometimes experience loose skin on or around their breasts.
Bust firming cream aims to minimize sagging skin and make the skin look tighter and more firm. Since breasts are sensitive, choose products without parabens. Using products with proven ingredients like collagen and elastin, will help increase tone and firmness while supporting the skin in the bust area. 
Of the women that used Palmer's Bust Firming Cream, 98% felt the appearance of the skin around the bust area was more toned, tightened or firmer, and 99% said that stretch marks around their bust area were visibly reduced.
Whether you are looking for skin-firming body lotion or firming cream for loose skin, check out Palmer's line of skin-firming products.
---