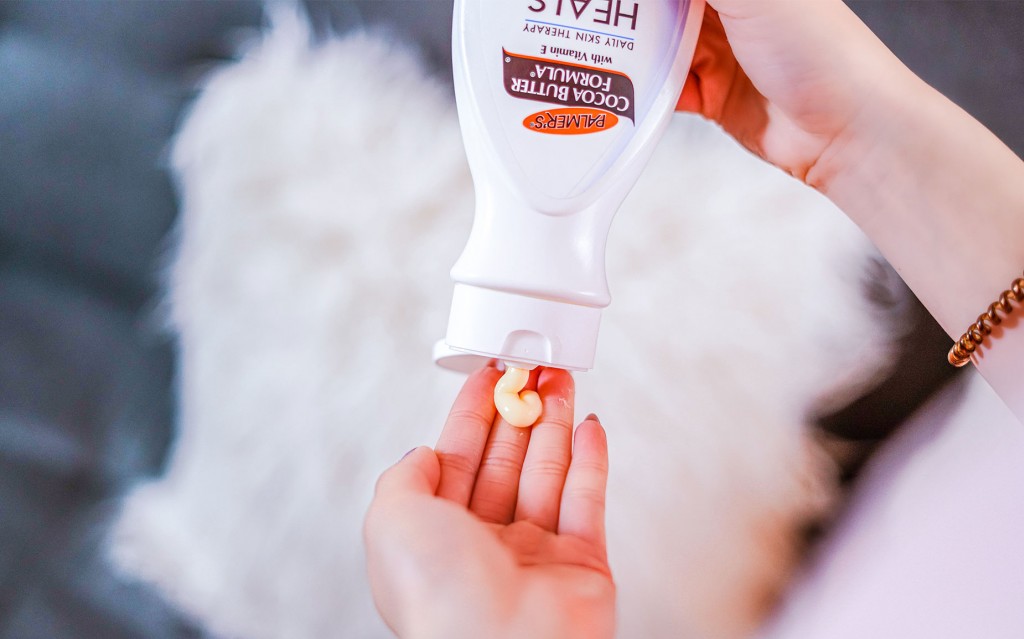 Best Lotion for Dry, Frequently Washed Hands
Washing your hands is one of the most important activities you can do to minimize the spread of germs, bacteria, and viruses, however, frequent hand washing or use of sanitizer can leave hands feeling dry, scaly or cracked. That is why it's important to consistently incorporate a good quality moisturizer into your regimen for keeping hands clean and protected. 
The importance of handwashing cannot be stressed enough. Learning to balance washing and moisturizing is the difference between clean and smooth or clean and cracked.
Read on for more information on the best lotion for dry, frequently washed hands.
Relief For Frequent Hand Washing
Frequent hand washing is a key factor in maintaining wellness during any season but is particularly effective during flu season as a vital preventative measure one can take to protect themselves from illness. As with any excessive activity, however, there can be drawbacks. If you're wondering, "Can washing hands too much be harmful?" the simple answer is yes and no. It is not necessarily the washing element that is harmful, but if you are not following up with proper moisturization, your hands can be susceptible to over dryness and cracks which could create open areas for infection. But the good news is that there are high quality products you can use that will help you maintain balance of sanitizing without over-drying. Many soaps or washes contain surfactants which are the detergent ingredient that is the culprit for dry skin. That is why it's important as a first step to select a product that contains moisturizing ingredients such as Cocoa Butter. The best soap for frequent hand washing should both cleanse and moisturize, such as Palmer's Cocoa Butter Cream Soap.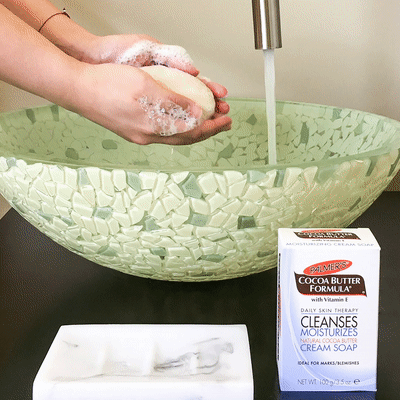 Best Lotion for Frequently Washed Hands
The best way to prevent dryness from over-washed hands is to think about it as a two step process. Much like you shampoo and condition hair, hand washing should be step 1 and moisturizing step 2. If you are either using hand sanitizer or frequent hand washingright now, make sure to keep a high quality moisturizer such as Palmer's Coconut Oil Hand Cream in all of the places you typically have hand wash/sanitizer such as bathrooms, kitchen or entryways.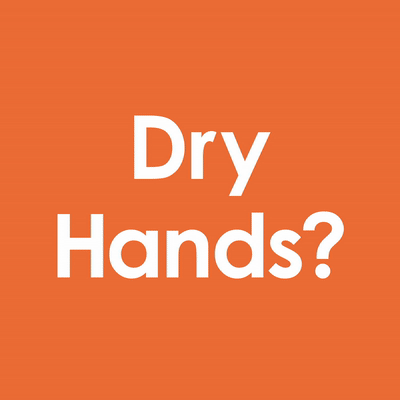 When choosing a moisturizer to care for dry hands from washing, it's important to look for not only well-known skin nourishing ingredients such a Cocoa Butter, Coconut Oil, Shea Butter or Vitamin E, but to choose a product that is clinically tested for 24 hour moisture such as Palmer's Cocoa Butter Concentrated Cream or Body Lotion. Just remember that every time you cleanse or sanitize you should reapply your moisturizer.  According to Dr. Hadley King, "It's important to apply moisturizer to your hands to combat the dryness and irritation from frequent hand washing and sanitizing. Palmer's Daily Skin Therapy is rich in emollients to relieve dryness and lock in moisture for 24 hour hydration!"
Another tip that can rescue dry skin from frequent hand washing is to do an intensive overnight treatment. Much like a deep conditioner or mask for your hair, certain concentrated products such as Palmer's Cocoa Butter Original Solid Jar make for the perfect overnight hand mask treatment. Apply to hands before bed and cover with cotton gloves to seal in moisture. This allows the concentrated formula to effectively penetrate deeper, repairing and protecting hands from cracks, or dehydration that can result from over-washed hands.
While many of us are stuck at home, if you have to venture out, don't forget to pack a moisturizer with you. A portable hand cream is always helpful to have in your bag so that you can protect dry hands from washing or sanitizing while on the go. Palmer's Natural Vitamin E Concentrated Cream is fragrance free and dermatologist tested so perfect for people sensitive to fragrance or experiencing hand sanitizer contact dermatitis. This product also contains a high concentration of natural vitamin E, a superior skin care ingredient, along with other natural nourishing botanicals such as Avocado and Coconut Oil.
As we all do our best to take preventative measures, what is important to remember when selecting the best lotion for frequently washed hands is to choose quality natural ingredients from a brand you know and trust, like Palmer's Hand & Body Care Products. By making some easy changes to how you view your hand washing routine and choosing the right products you keep safe and avoid dry hands from washing.
Products link
---