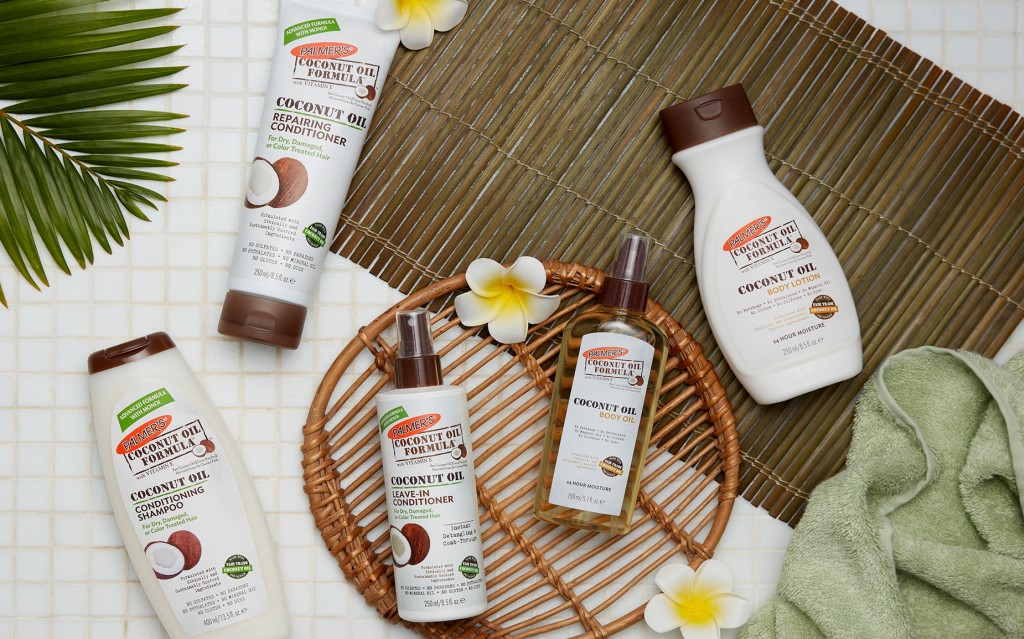 All You Need to Know about the Benefits of Coconut Oil
Coconut Oil Benefits for Hair, Skin, and Face
As you turn to your hair, face, and skin care regimens, you may find yourself attracted to the benefits of natural products that don't weigh you down with chemicals and sulfates that can damage even while they clean. Coconut oil has long been favored in beauty routines for its many health benefits, particularly if you're going through a dry season. Read on to learn more about how incorporating coconut oil products for your hair, skin, and face can help you.
How Coconut Oil Benefits Hair
There are several benefits of using coconut oil for hair. Coconut oil for hair protects from root to tip, reducing protein loss and helping to maintain a healthy shine and incomparable softness. It also slows and helps to prevent hair loss, even promoting a healthy scalp by helping to maintain moisture levels.
Coconut Oil is loaded with naturally occurring hair-healthy components such as Lauric Acid, Caprylic Acid, Capric Acid, Proteins, antioxidants and natural vitamin E
Coconut Oil contains high levels of medium chain fatty acids which create a protective barrier that helps lock in moisture so hair can grow healthy and long
Lauric Acid makes up most of the fatty acids in coconut oil and is valuable for its anti-microbial and anti-bacterial properties
Natural antioxidants combat the effects of free radical damage, maintaining hair's vibrancy and shininess. Vitamin E and protein rejuvenate and fortify hair
Can you use coconut oil for your hair every day? You can benefit from coconut oil daily, but in small quantities! If you are attempting to repair overly dry or damaged hair, it is still recommended that you treat your hair with coconut oil focusing on the ends and damaged areas. Palmer's® Coconut Oil Formula Leave-In Conditioner is a great way to incorporate the hair healthy benefits of coconut oil into your daily routine. Depending on hair density, raw coconut oil could be every day, or as few times as once a week. Just use a small amount when using undiluted coconut oil and monitor your hair's response to treatments.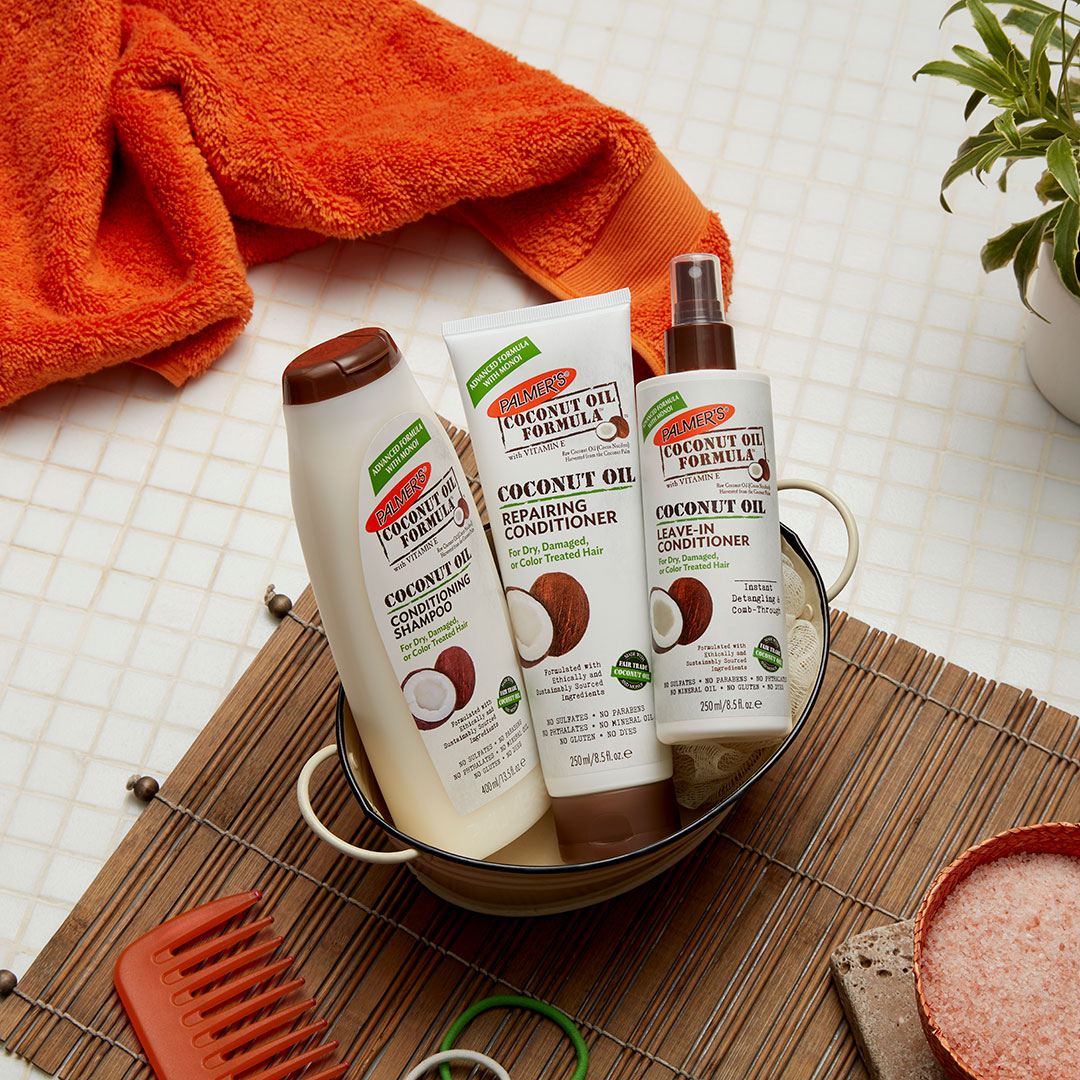 Consider any of Palmer's coconut oil-based hair care products for your treatments. Try a hair mask like Palmer's Coconut Oil Protein Pack that allows you to hydrate and repair with a semi-regular treatment that deep-conditions and locks in moisture, and Palmer's® Coconut Oil Formula Shine Polisher Hair Serum to seal ends and keep a glossy finish for days.
How Does Coconut Oil Help Your Skin?
Coconut Oil is truly a wonder ingredient for your skin and hair and the coconut oil benefits for skinare are probably even more numerous than you would expect.
Coconut oil is comprised of about 50% Lauric Acid. Lauric Acid is a medium chain fatty acid that is responsible for many of coconut oil's terrific benefits. This emollient-rich component of coconut oil penetrates the skin to promote suppleness, helping to maintain healthy hydration as well as keeping your skin looking youthful and radiant.
Coconut oil is often used in healing salves and ointments due to its naturally occurring anti-bacterial and anti-microbial properties. This makes coconut oil for skin care an exceptional ingredient for cleansers in addition to moisturizers.
In addition to Lauric Acid, Coconut Oil also is rich in Vitamin E and antioxidants. These free-radical scavengers help protect skin from damage and keep skin healthy-looking
What other benefits for skin are there? The combination of the main medium chain fatty acids: Lauric Acid, Caprylic Acid, Capric Acid as well as Proteins, Antioxidants and Vitamin E all have a synergistic benefit that make coconut oil for skina superior ingredient that does everything from reversing skin dehydration to keeping skin supple, elastic and youthful-looking.
Palmer's® coconut oil for skin products use the purest form of coconut oil - Certified Organic Extra Virgin. Using a higher quality coconut oil maintains the integrity of the ingredient and ensures you are getting all the great nourishing benefits that coconut has to offer. Hydrate and moisturize with Palmer's luxurious Coconut Oil Body Lotion or keep skin looking toned with Palmer's Coconut Oil Antioxidant Firming Lotion that also incorporates the naturally skin-friendly properties of Seaweed, Sweet Almond Oil and Caffeine.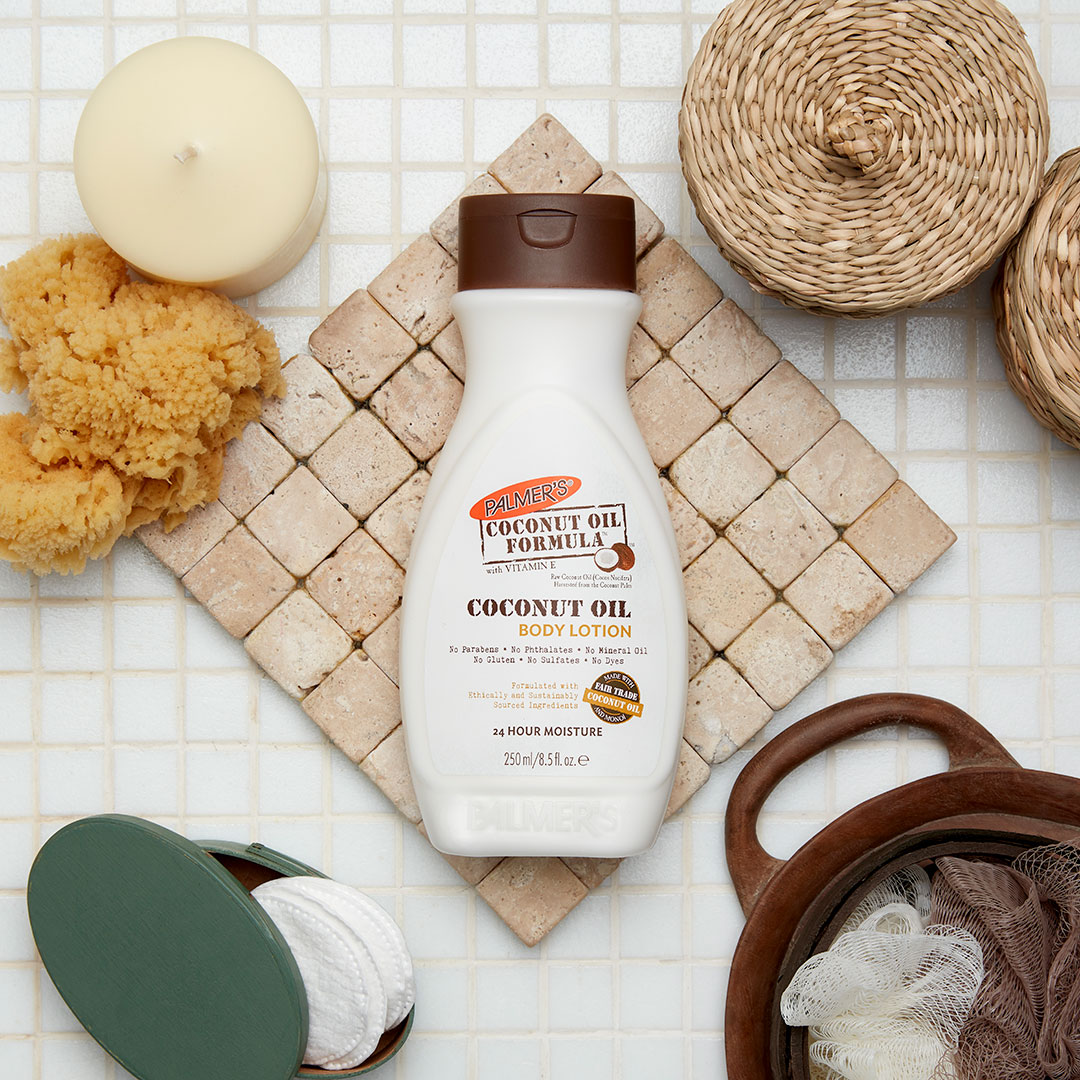 Using Coconut Oil for Your Face
You might be asking – is it OK to use coconut oil on your face? The answer is YES! Coconut Oil has myriad benefits in face care that can keep skin looking healthy, radiant, plump and hydrated. Similar to the benefits for the body, the high content of emollients and antioxidants make coconut oil for face products an incredibly skin-loving ingredient.
When it comes to hydration, coconut oil for face care is second to none. The emollients in coconut oil create a breathable barrier that lock in moisture and prevent skin dehydration. One of the common misconceptions about oily skin that is it does not need moisture. In face dehydrated skin can lead to an overdrive of oil production that results in oily skin. Maintaining the balance of your skin's hydration keeps that process in check and coconut oil is the perfect ingredient to take on that job!
Everyone wants bright, luminous skin that looks lit-up and radiant. One of the most important coconut oil benefits is that it improves skin's overall appearance by enhancing glow and keeping skin looking dewy and healthy by replenishing important vitamins and nutrients.
While Coconut Oil gets the most buzz, there are other great parts of the coconut that can be used in face care that work well with coconut oil for face. Coconut Water is a hydration power-house that is great in moisturizers such as Palmer's Coconut Water Facial Moisturizer. Coconut Sugar, like that found in Palmer's Coconut Sugar Facial Scrub. can also be a gentle yet effective natural exfoliant to remove dirt, debris and pore-clogging nasties from skin.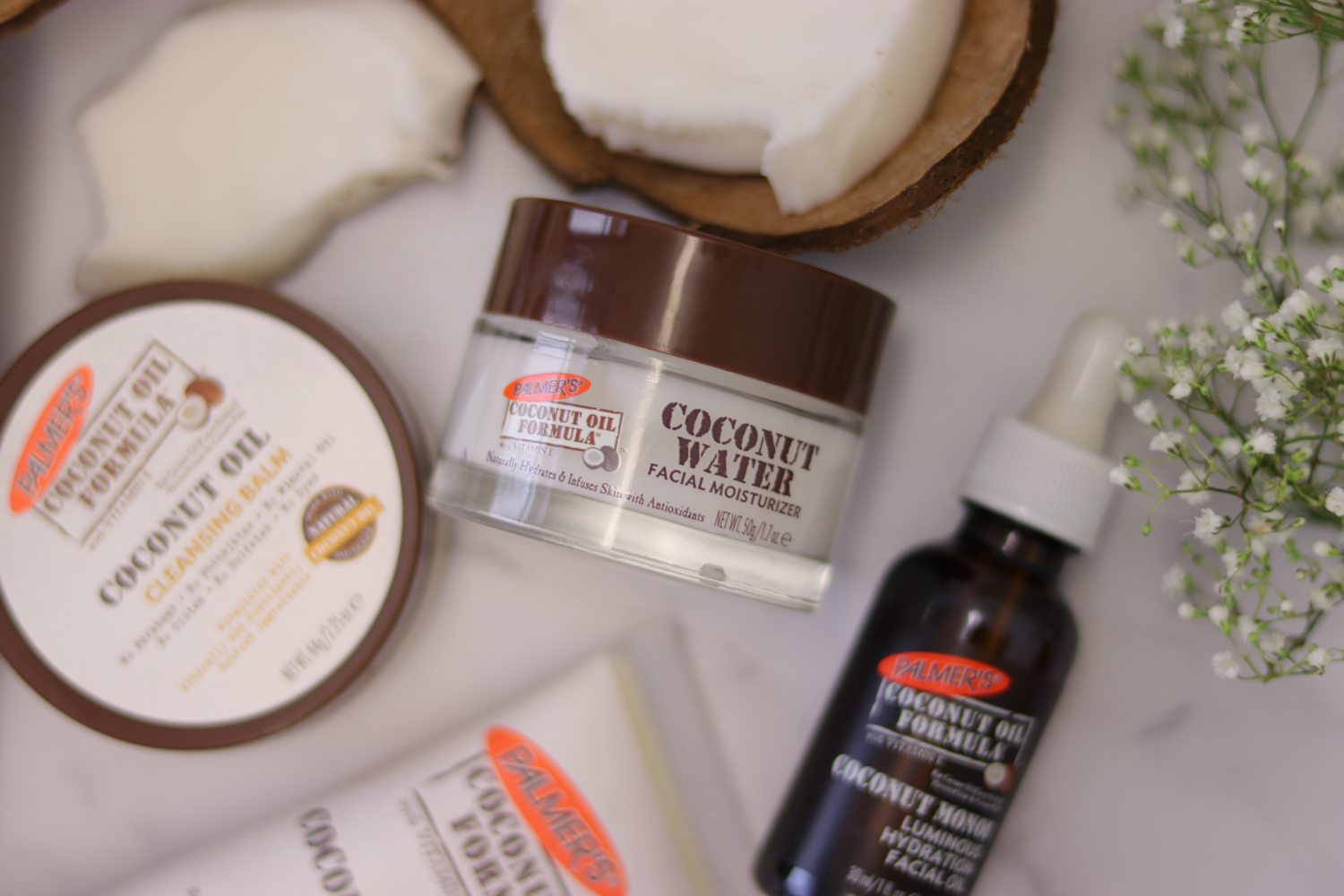 It's no mystery why coconut oil for face is one of the most popular and well-loved ingredients as it can do everything from keep skin hydrated, nourished, radiant and youthful-looking
Products link
---