You may have heard of sulfates but have no idea what they are. Are sulfates bad for hair? What do sulfates do to your hair, and what are the sulfate free shampoo benefits?
Read on to dive deep on the sulfate free shampoo benefits and into why you should switch to the best sulfate-free shampoo for relaxed hair, what color-safe shampoo to use, and how curly hair products without silicone and sulfatescan treat your tresses with the care they deserve!
What Are Sulfates?
First thing first: what are sulfates in shampoo? Sulfates are a type of surfactant, which means when they combine with water, they lather into a rich, foamy substance. Sulfates also help strip the hair of dirt and oil, but can also strip moisture from strands during the process.
This can result in breakage, damage, split ends, and dry, frizz. hair. You may also experience a dry, itchy scalp if you frequently use a shampoo that contains sulfates.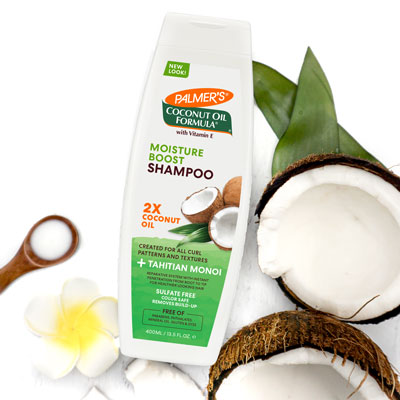 For this reason, switching to the best sulfate-free shampoo for relaxed hair or the best sulfate-free shampoo for curly hair can visibly improve hair's condition. Some of the sulfate-free shampoo benefits you'll enjoy once you leave sulfates behind include:
Reduced frizz and flyaways
Less oiliness
Minimized breakage and split ends
Increased moisture - less dryness
Balanced hydration
Less scalp irritation
Longer-lasting color, more vibrant tones
Sulfate-Free Shampoo for Curly Hair
If you have color-treated or dry hair or curls, waves, or kinks, you want to use a sulfate-free shampoo. Harsh sulfates can do a number on waves, creating frizzy, limp locks stripped of the natural emollients needed to retain your curl pattern and keep waves effortlessly soft and bouncy. This is where sulfate-free curly hair products come into play.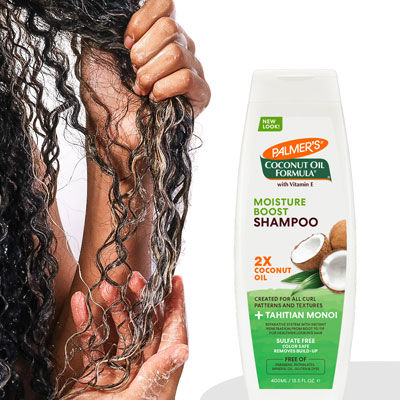 Curls can be more prone to tangles that other textures, and using a detangling shampoo is a great way to uncoil your curls. In addition, a good detangling shampoo for curly hair doesn't include harmful sulfates.
Sulfates can strip much-needed oils from already dry and damaged hair, and these harsh chemicals can dull your color quickly, creating a need for just the right color-safe hair products.
Sulfate Free Shampoo Benefits
You may be asking yourself "Is coconut shampoo sulfate-free?" Tes! When you opt for the Coconut Oil Formula® Moisture Boost Shampoo, you've got the best detangling shampoo, sulfate-free shampoo for curly hair, and natural color-safe shampoo available.
Coconut oil contains coco betaines, a natural surfactant. It's gentler and milder than traditional sulfates but still lathers up a bit more than most sulfate-free shampoos. This makes it a great alternative that cleanses how you prefer with the added sulfate-free shampoo benefits your hair so richly deserves.
Coconut oil shampoo is the perfect color-safe shampoo and works well for dry hair, oily hair, and curls. It's creamy and frothy enough to clean your hair without stripping away natural moisture. Plus, it smells fabulous! Just a few of the numerous sulfate free shampoo benefits!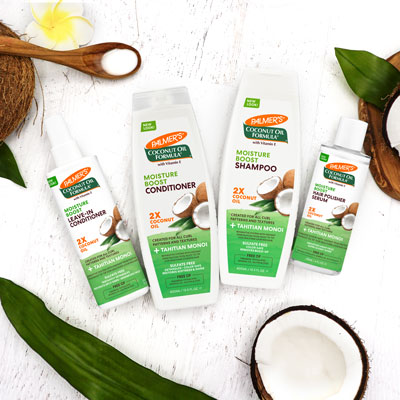 Say hello to Palmer's® Coconut Oil Formula® Moisture Boost Shampoo and goodbye to dulling, drying sulfates! Check out the entire Moisture Boost collection for an entire collection of sulfate free curly hair products that will leave your hair softer, shinier, and healthier-looking!