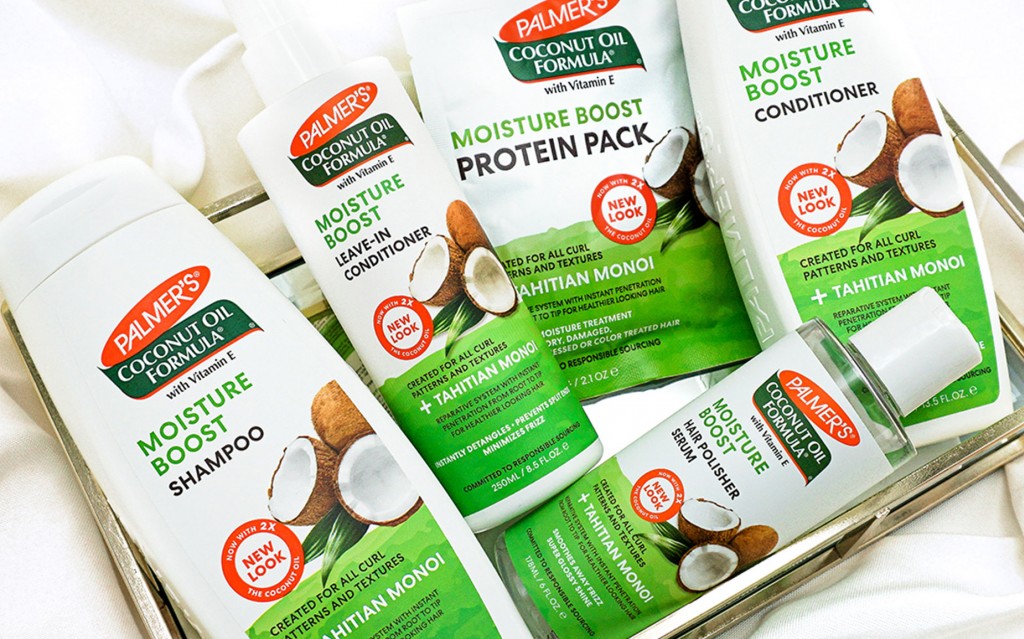 How to Keep Hair Moisturized in Summer
Summertime is unanimously the best time of the year — kids are out of school, you're gearing up for a vacation, the pool and cocktails are calling, and the sun is shining. What could go wrong? 
Though pool time is fun, being outside can wreak havoc on your hair and have you asking, how can I hydrate my hair in summer? 
Don't let limp locks keep you from living your best life this summer — keep your strands from getting thirsty by including coconut oil for hair in summer to your daily hair routine. Once you get in a regimen for how to treat dry hair in summer, your mane will stay moisturized — thin, fried, frizzy hair will be a thing of the past. 
Shampoo for Dry Hair in Summer
The basis of good dry hair care in summer is a great shampoo. Palmer's products meant specifically for hydrating hair make adding coconut oil for hair in summer a breeze. So, the first step of how to keep hair moisturized in summer is a two-step routine with a coconut oil shampoo and conditioner.
Palmer's Coconut Oil Formula Moisture Boost Shampoo packs a punch with hair-healthy ingredients like Tahiti flowers for a soft, luxurious scent and extra virgin coconut oil for raw, creamy moisture. Follow up with the Moisture Boost Conditioner, which restores a dry 'do and keeps hair silky, soft, manageable, and tangle-free.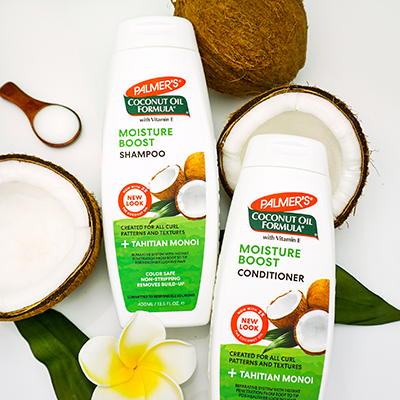 After a weekend at the pool, the beach, or the park, your hair may need an extra pick-me-up. If you're looking for how to take care of dry hair in summer that requires a bit more TLC than your usual daily routine, look no further than the Coconut Oil Formula Moisture Boost Deep Conditioner, a concentrated hair treatment that locks in hydration and penetrates your hair to instantly revive lifeless locks. 
Let your products do the work while you play when you spray and use the Coconut Oil Formula Moisture Boost Leave-In Conditioner as your secret weapon for how to keep hair moisturized in summer. Not only does it make your strands easy to comb through, but it leaves your locks healthy-looking after a summer in the sun. Your hair will stay soft, bouncy, shiny, and rejuvenated.
Moisturizing Natural Hair in the Summer
Ready to toss your blow dryer and flat iron this summer but can't find the right routine for how to keep your natural hair moisturized in the summer? Capitalize on your curls with Moisture Boost Defining Gel. This lightweight gel creates soft ringlets that aren't crunchy or frizzy, and the powerful formula locks in your style all day while keeping your hair moisturized and soft. 
The Moisture Boost Curl Defining Cream combines the best of both worlds — a styling aid and a great way to treat dry hair in summer. This rich cream defines curls without weighing your hair down. Instead, it creates bouncy, shiny curls while it imparts rich moisture to your hair. 
Want to wake up and go? Moisturizing natural hair in the summer doesn't have to mean hours in the bathroom each day. Reactivate your day-before curls for an instantly fresh and frizz-free look with Moisture Boost Curl Refresher. This lightweight spray revives your curls and keeps your hair moisturized, shiny, and gorgeous in between shampoos. It's a beach bag essential for how to take care of dry hair in summer!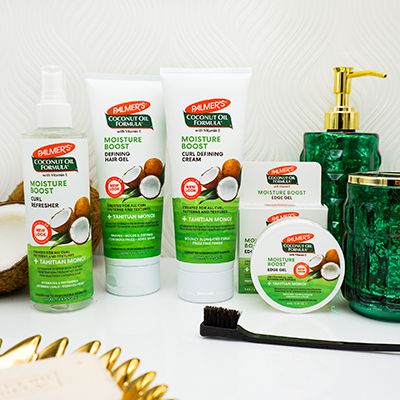 Seal your ends and create a flaw-free fringe when you finish your dry hair in your summer routine with a bit of Moisture Boost Hair Polisher Serum. It seals the hair cuticle and offers protection from the dry, dog days of summer. 
Best Hair Treatments for Dry Hair in Summer
When it comes to how to keep hair moisturized in summer, you have to give yourself some downtime with spa days for your hair. So, unwind and let loose with a good book while coconut oil for hair in summer products drench your hair with the concentrated power of coconut oil and other natural ingredients to add luster and life to your locks. 
One of the best oils for dry hair in the summer is Moisture Boost Hair and Scalp Oil. This oil feeds thirsty strands and nourishes your scalp for an all-over boost of necessary hydration. Repair damage and lock in moisture with natural coconut oil and the summer fresh scent of flowers.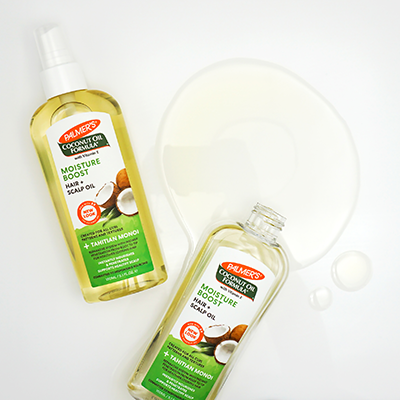 Wondering how to keep hair moisturized in summer and grow it a little longer while maintaining hair health? If your hair won't grow past a certain point, treating your dry hair in summer with Moisture Boost Pro Length Hair & Scalp Treatment is the solution. 
This powerful balm boosted with ingredients like green coffee extract and ceramides rolls back heat damage while promoting hair growth, shine, strength, and manageability. 
Hair feeling a little limp? Get it back into fighting shape with a Moisture Boost Protein Pack. This deep conditioning treatment packed with coconut oil for hair in summer combined with fatty acids and a fresh floral scent soothes summer strands and adds strength and shine. 
Are you still looking for the best dry hair care in summer? Are you looking for an answer to "how to keep hair moisturized in summer," check out Palmer's Coconut Oil Moisture Boost collection to be your poolside partner this season and help keep your hair hydrated and happy so you can look and feel your best! Move over Hot Girl Summer, it's time for Hot Curl Summer!
Products link
---